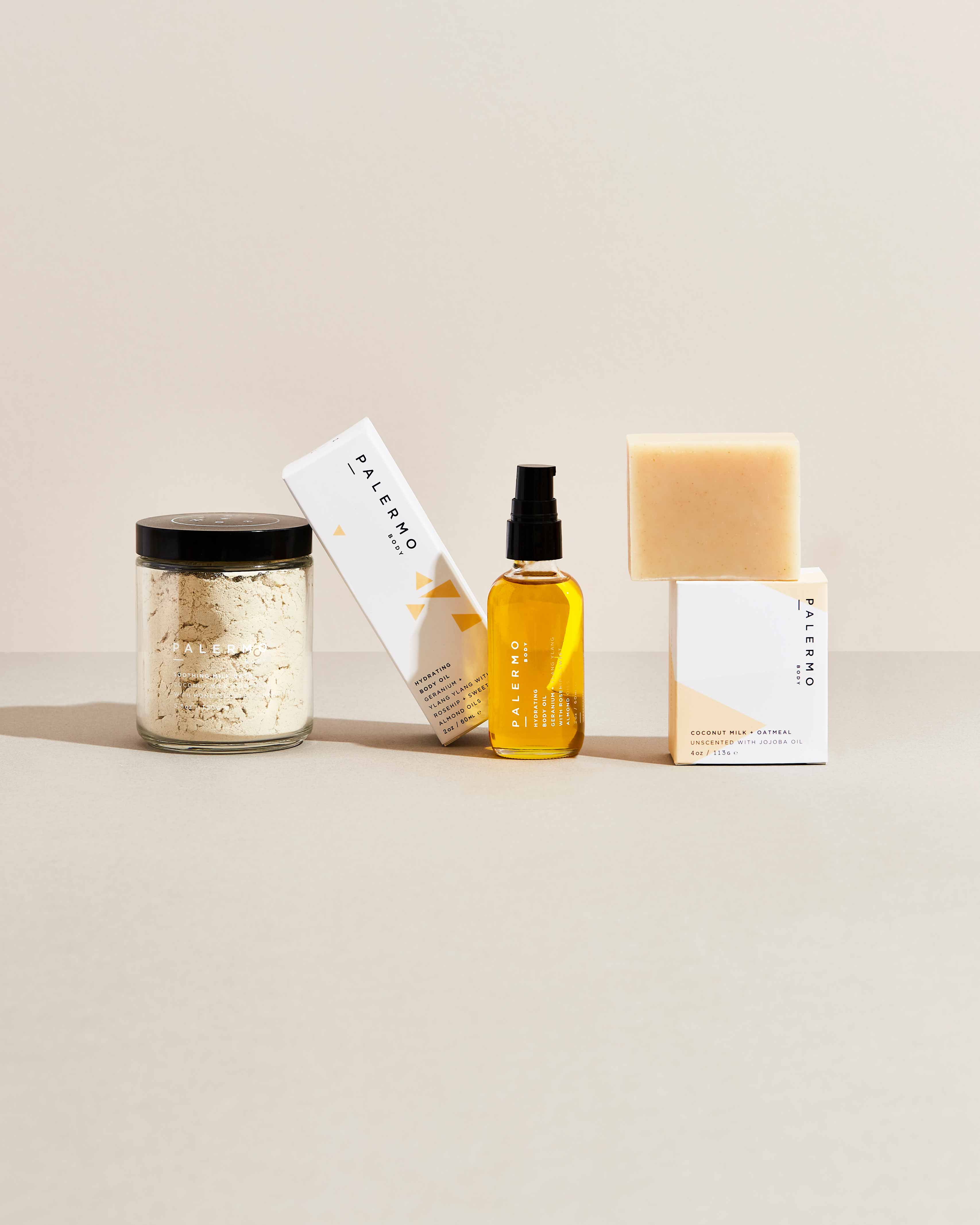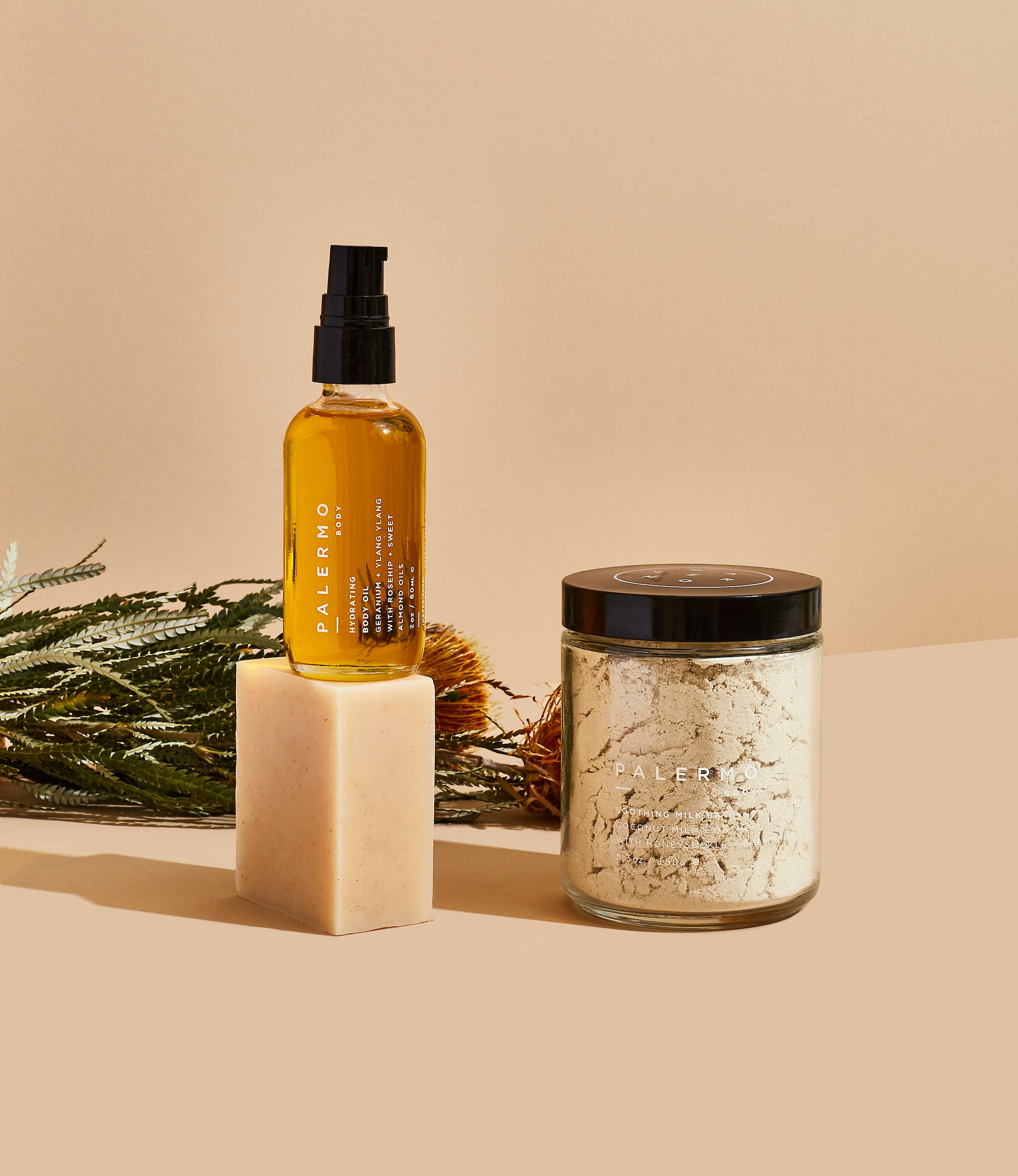 Soothe + Hydrate Routine
Gentle + Moisturizing
Our Soothe + Hydrate Routine is an assortment of our gentlest products selected to relieve and pamper even the most sensitive skin. Comforting and deeply moisturizing, this set is a perfect companion for dry winter skin and cozy nights in the tub.
Soothing Milk Bath
Add a generous dusting of milk bath under running water and disperse with hands just before entering your bath. Enjoy and relax as the coconut milk and oatmeal soothe and revitalize your skin.

Hydrating Body Oil
Massage Hydrating Oil into skin as a moisturizer. For best results, apply to still-dewy skin just after shower or bath.

Coconut Milk + Oatmeal Soap
Lather with water to naturally cleanse face, hands, and body.
Soothing Milk Bath
Dehydrated Coconut Milk*, Avena sativa (oat flour), Maris Sal (dead sea salt)+, Sodium bicarbonate (baking soda), Aloe Barbadensis Leaf*, Matricaria recutita (chamomile), Lonicera japonica (honeysuckle) Arctium lappa (burdock root), cocos nucifera (coconut pulp CO2)*

Hydrating Body Oil
Grapeseed oil, rosehip seed oil*, jojoba oil*, apricot kernel oil, sweet almond oil, avocado oil, evening primrose oil*, ylang-ylang oil, geranium oil, blood orange oil, frankincense oil

Coconut Milk + Oatmeal Soap
Coconut milk, saponified olive, coconut*, sustainable palm*, and castor oils; oatmeal*, jojoba oil*

*organic +wild harvested
inside your Soothe + Hydrate Routine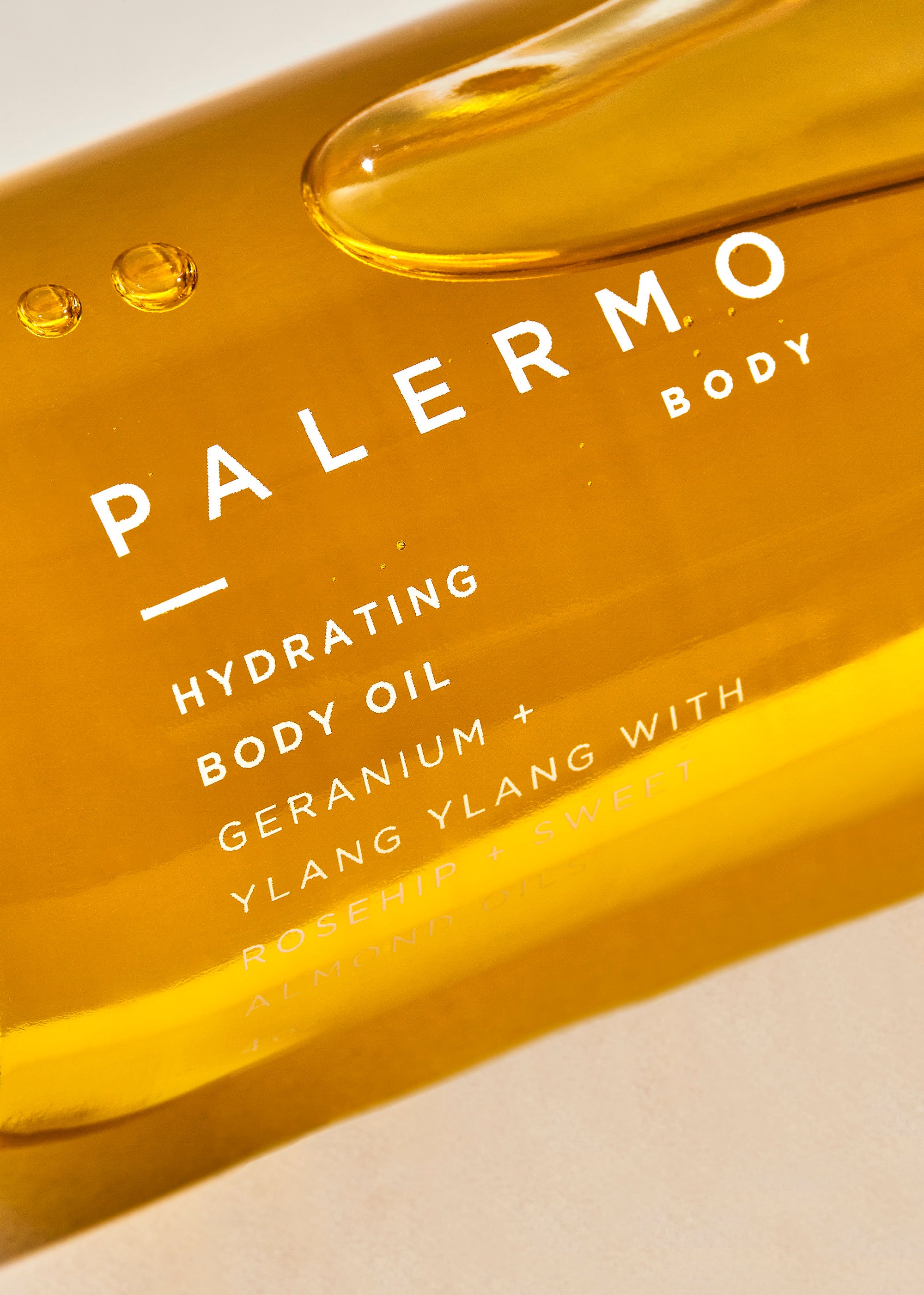 Hydrating Body Oil
A rich body oil blend scented with ylang ylang and geranium. Formulated to deeply hydrate dry and sensitive skin. 2oz.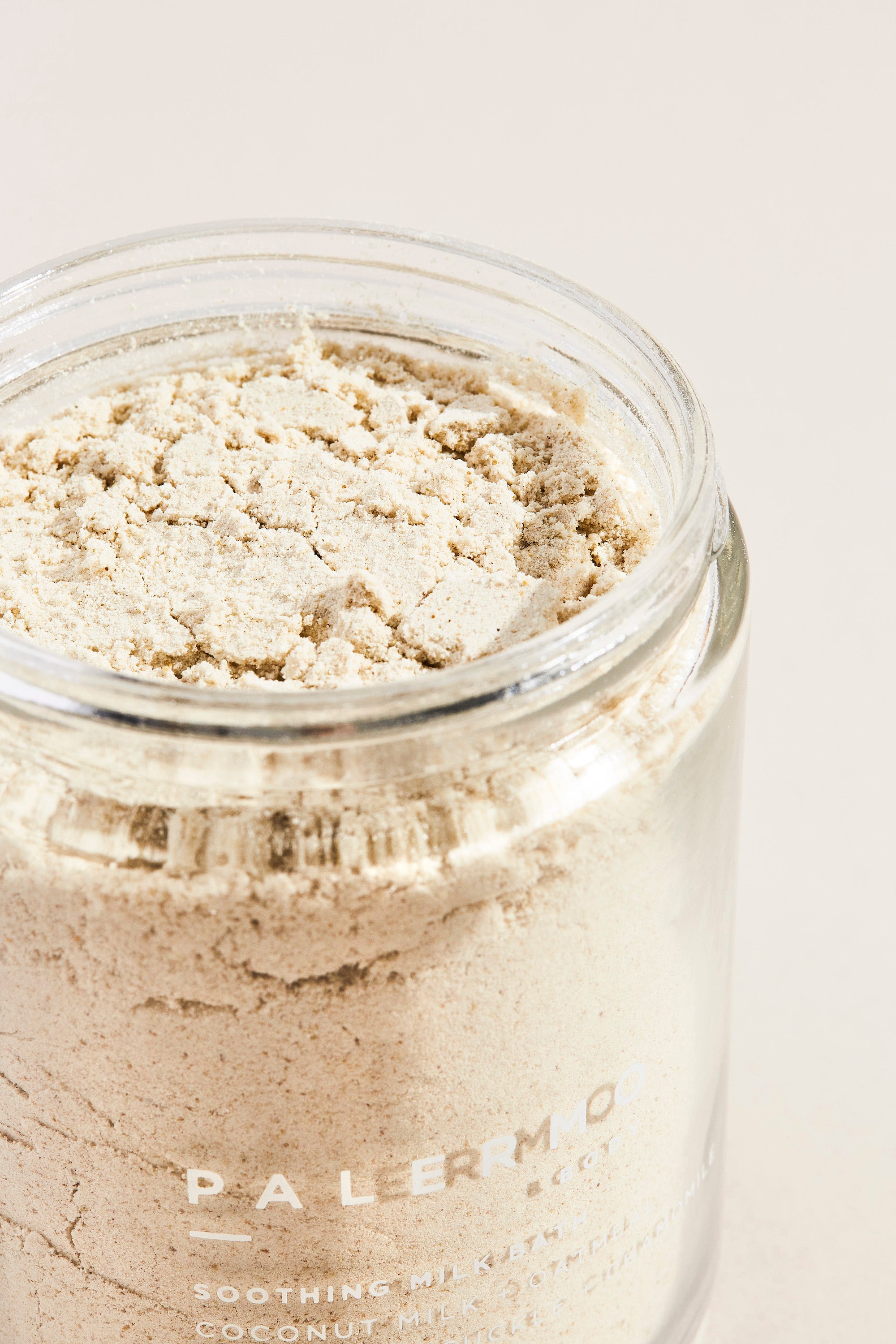 Soothing Milk Bath
A nourishing coconut milk and oatmeal bath featuring aloe and chamomile extracts. Formulated to alleviate dry, sensitive, and itchy skin. 8oz.
Soothe + Hydrate Gift Set
Gift for mother's day
I bought this bundle for my mom for mother's day and she absolutely loved it (I also tried some of it too). I used the oatmeal bath soak and it dissolved into the water without any clumps and made my skin feel soft and silky afterwards. I normally moisterize my arms and legs afterwards, but I actually didn't have to this time! I have very sensitive skin and eczema, and this was calming and did not irritate me. I also appreciated that the smell of the bath soak was mild and calming.. similar to the Aveeno oatmeal packets but much more luxurious! I would buy this again - for myself or as a gift.