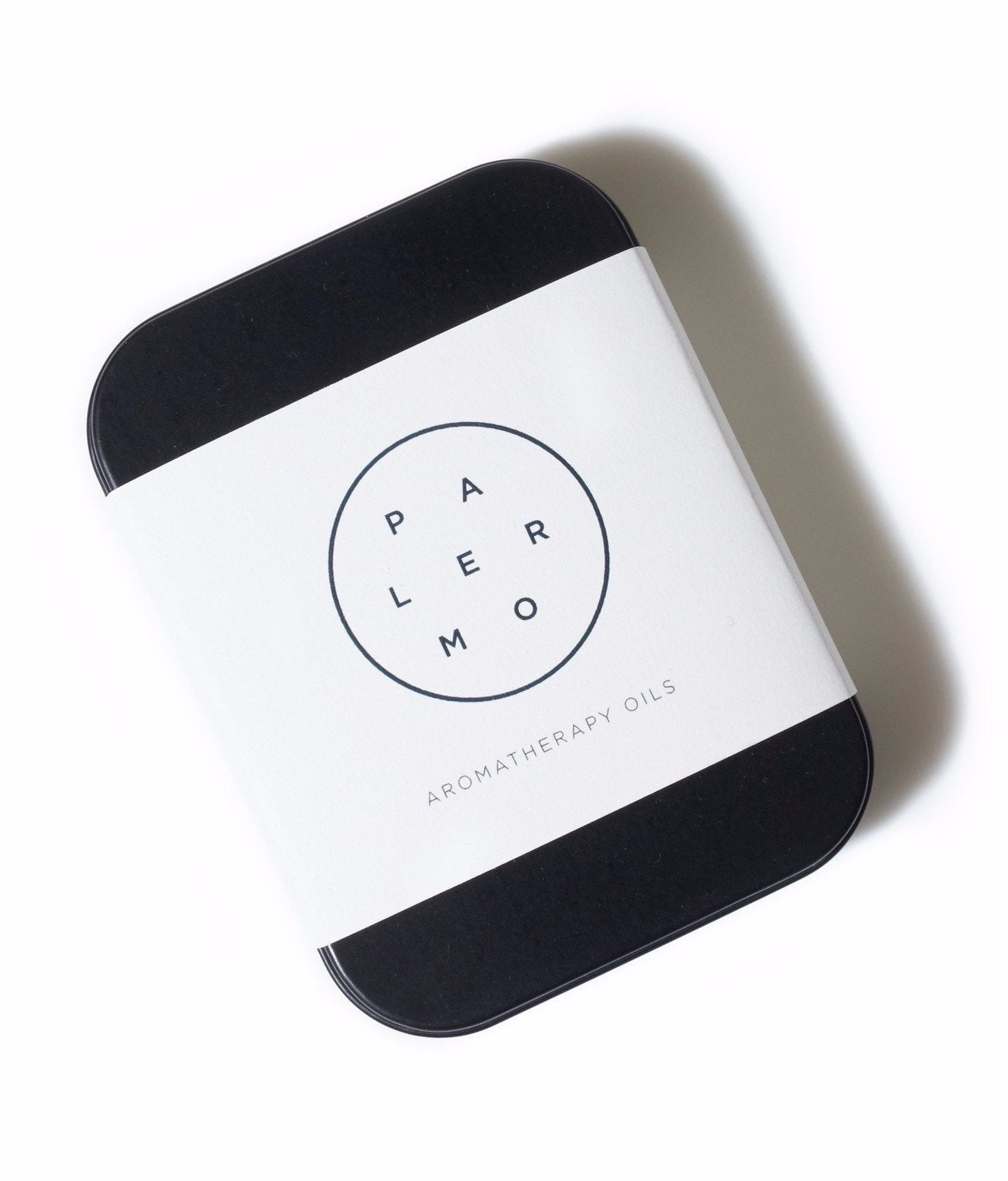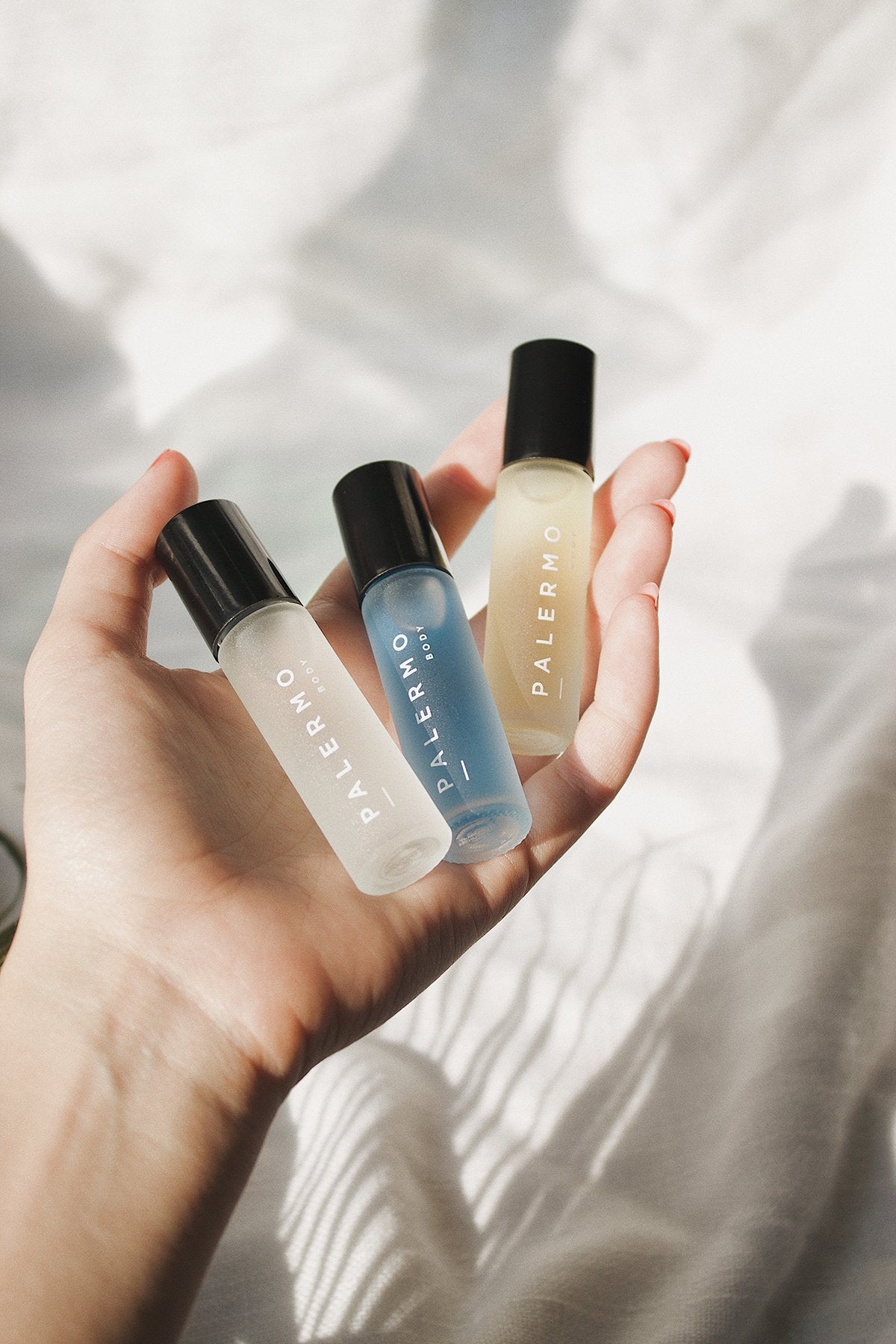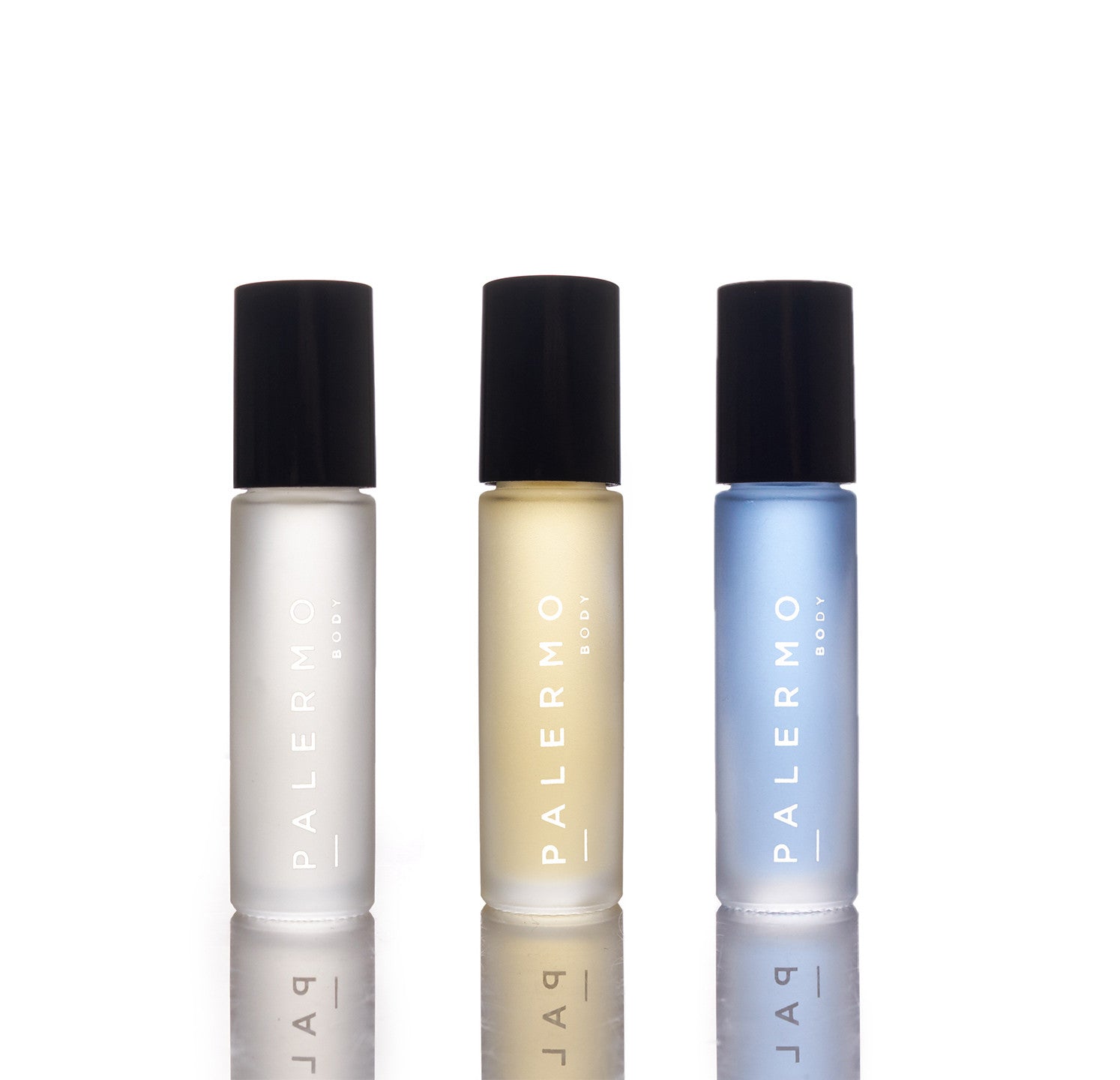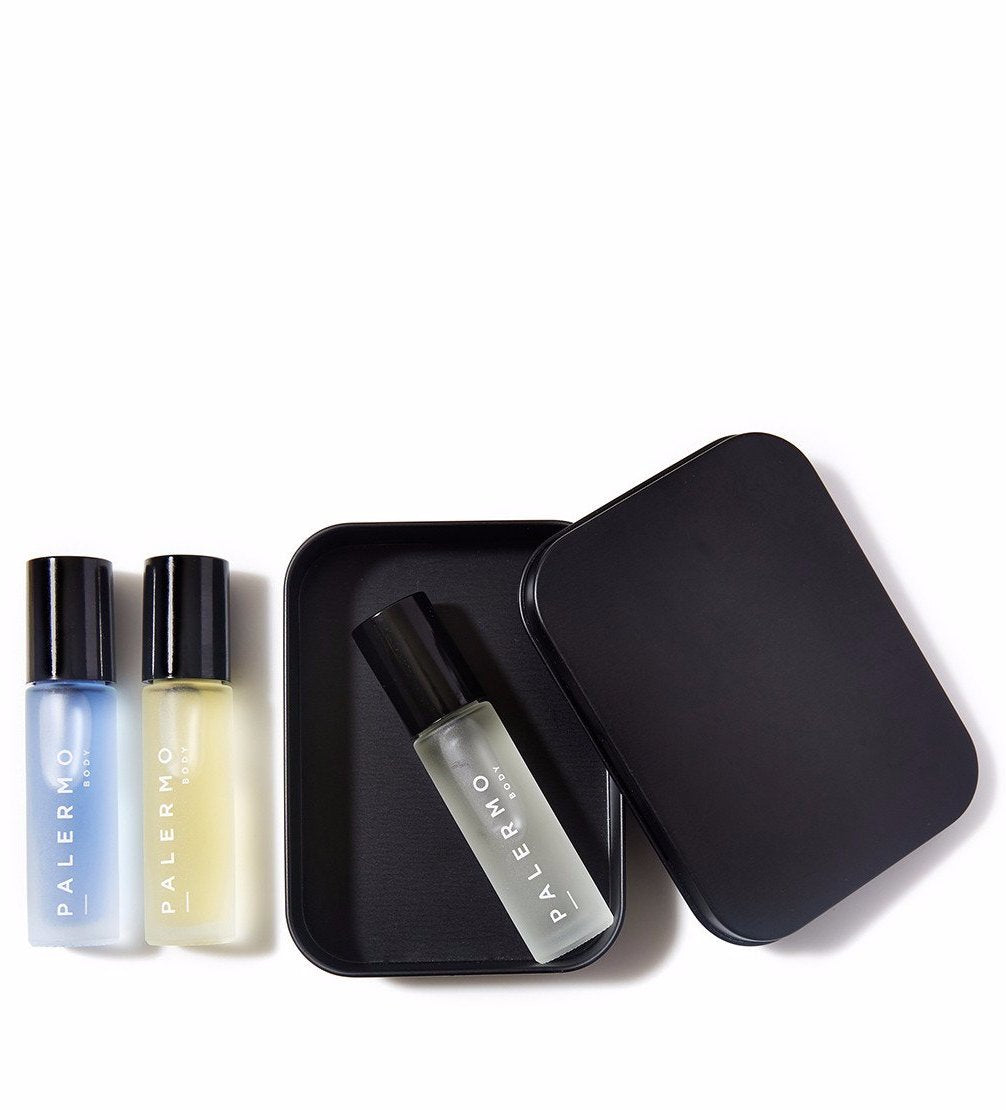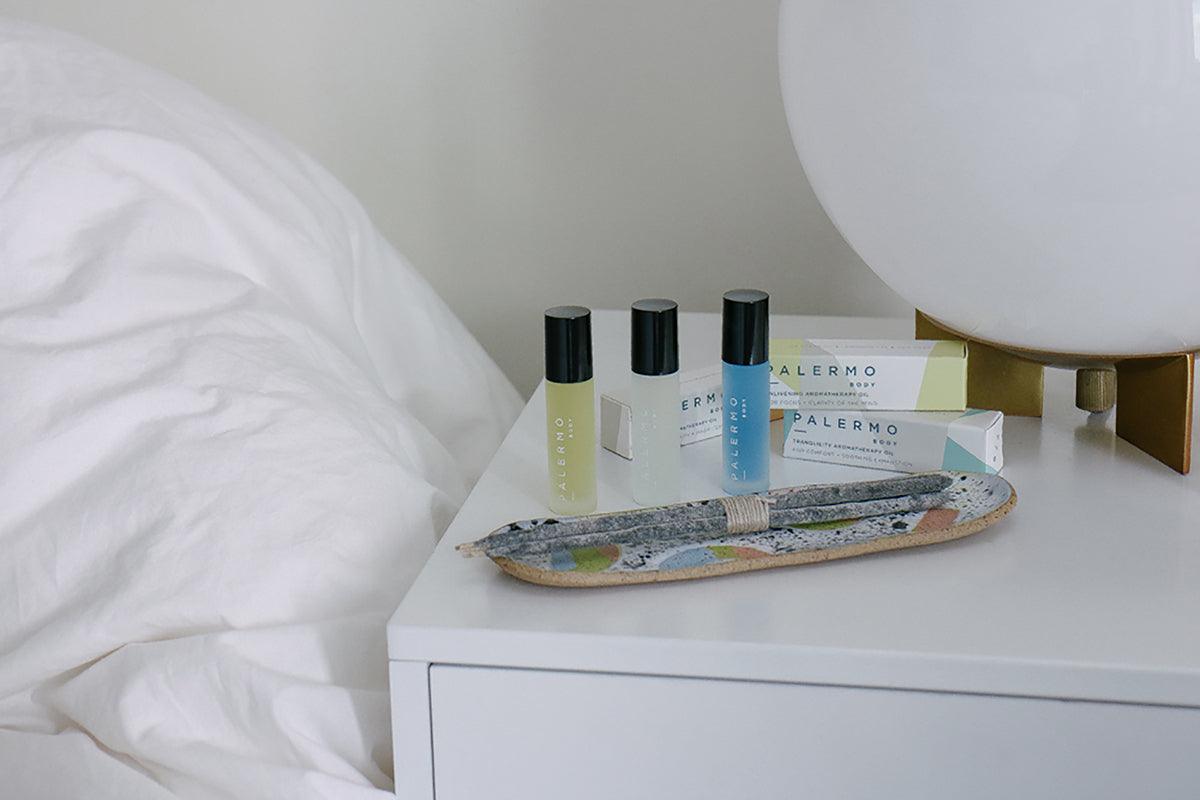 Aromatherapy Oil Set
A natural aromatherapy arsenal
Palermo Body's evocative Aromatherapy Oils are thoughtfully blended to promote balance of the senses, spark the imagination, and harmonize body and mind. All our Aromatherapy Oils are created with the highest quality essential oils, producing truly transcendent and 100% natural blends.

One of each .33oz / 10ml Glass Roller Bottle
Apply to pulse points, temples, and chest. Breathe in and enjoy!
Caprylic/Capric Triglyceride (fractionated coconut oil), proprietary blend of essential oils and absolutes.
A look inside our Aromatherapy Oil Set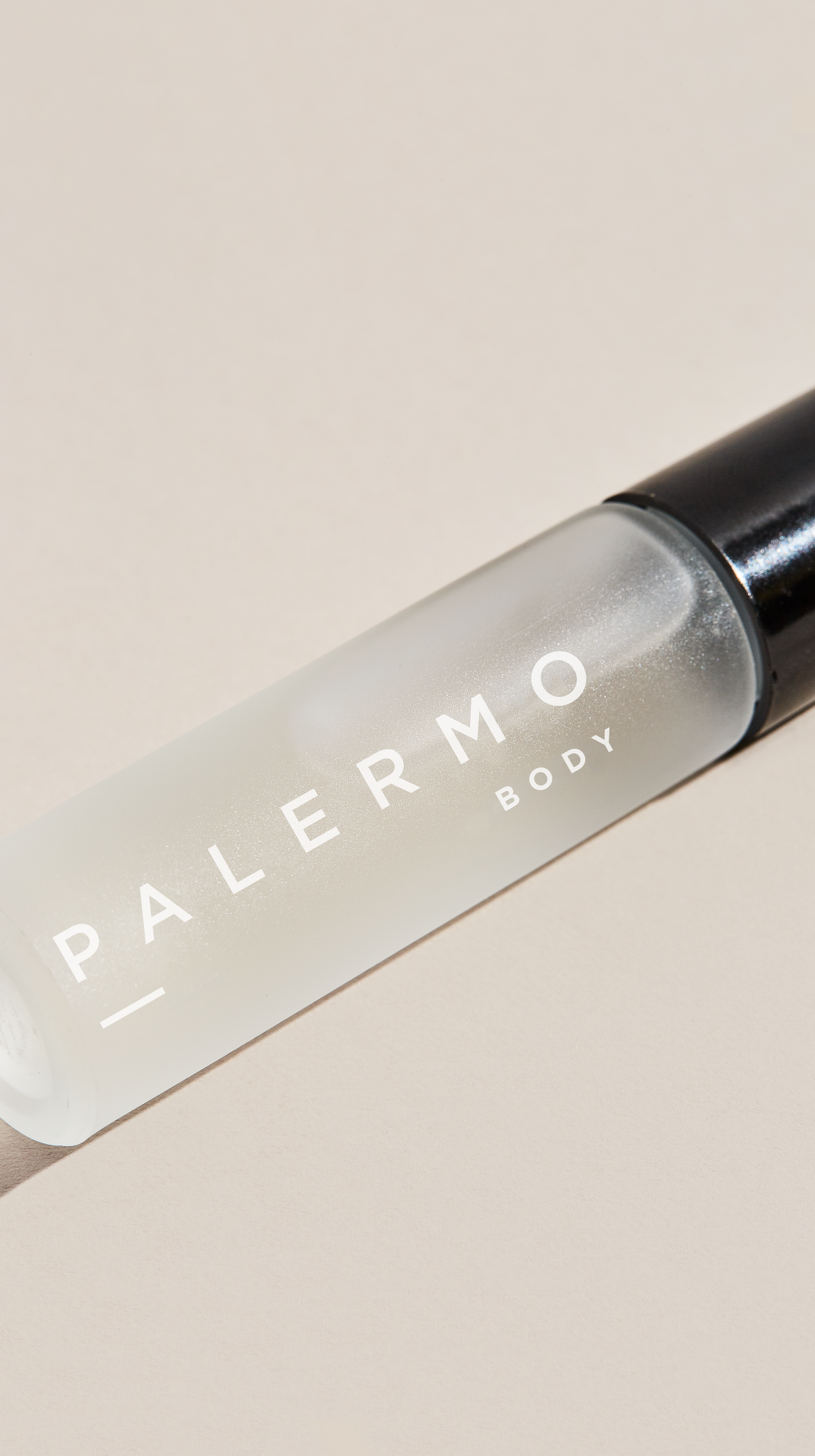 Enlivening Aromatherapy Oil
Grapefruit | Lemongrass | Tea Tree

For focus and clarity of mind. This stimulating blend assists with concentration and inspires productivity. Use this oil for an immediate pick-me-up.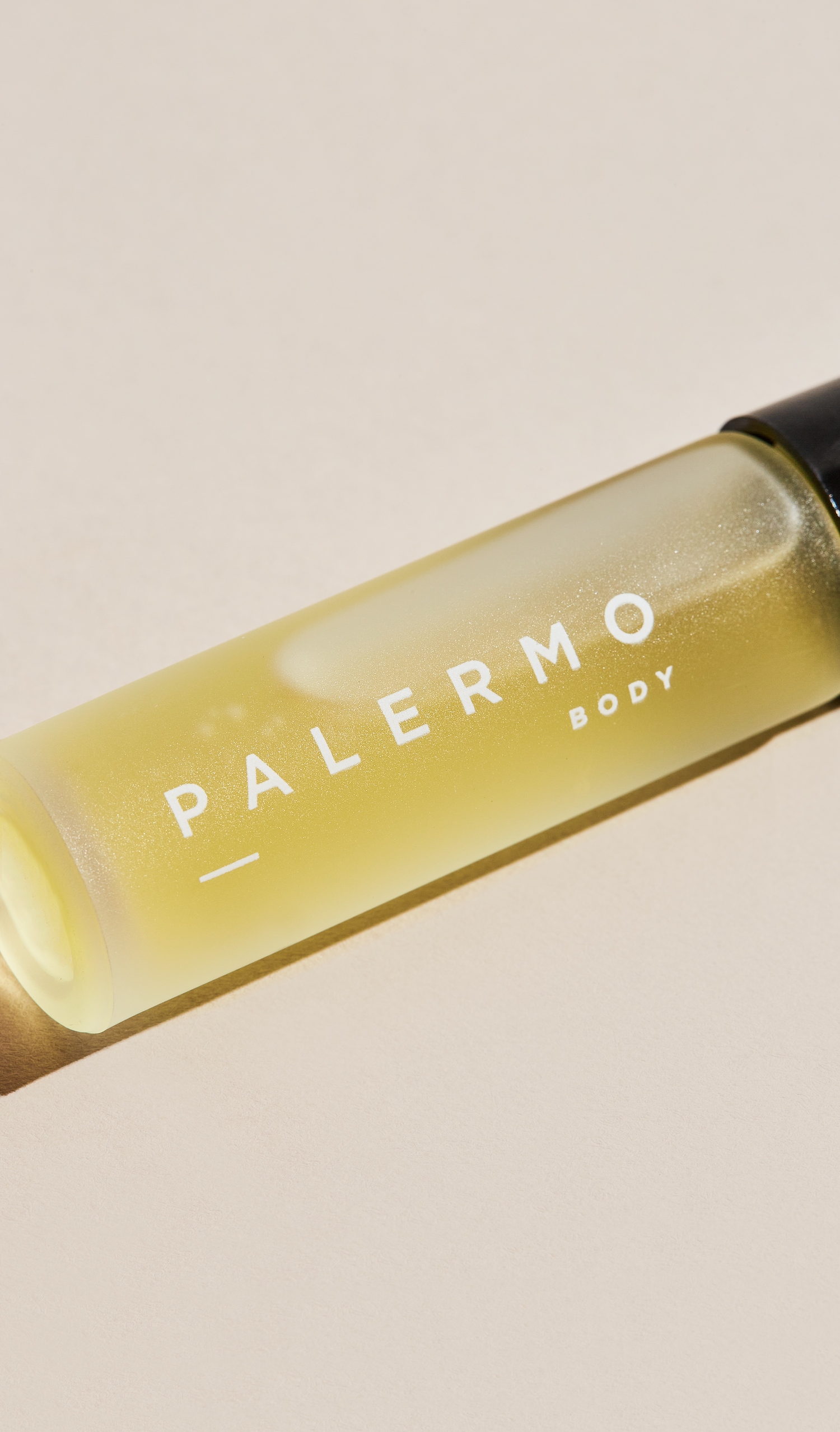 Vitality Aromatherapy Oil
Jasmine | Sandalwood | Cardamom

For spontaneity and inner-confidence. This romantic blend is purely enticing and sparks curiosity. Use this oil for a touch of spirit.
Learn more on our blog
The Supercritical
Aromatherapy offers a holistic approach to healing the body and mind through the use of essential oils. Benefits include relieving anxiety, easing tension, boosting energy, and supporting the balancing of hormones. Each blend in this trio features a unique scent profile, formulated to support different areas of emotional well-being.
Jess's Must-Have Essential Oils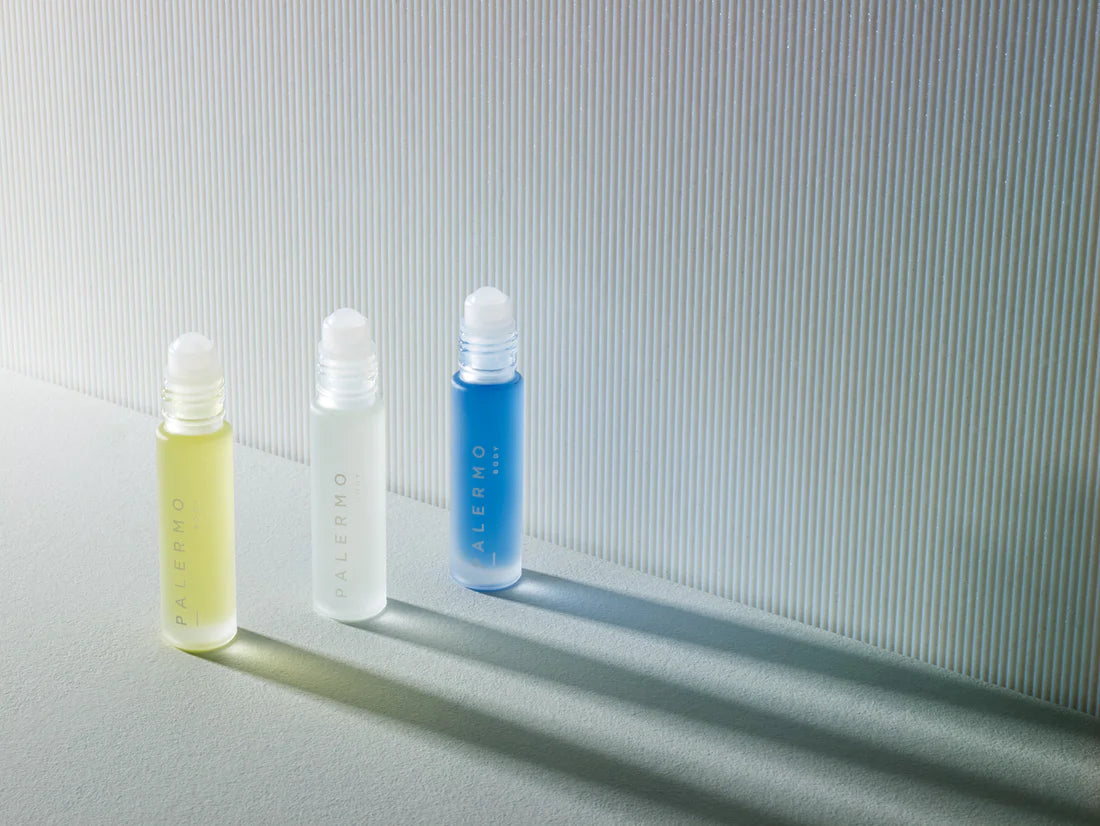 Beautiful Oils, Better Packaging
I enjoyed the aromas of each of the oils, they all smell so unique and are balanced well. My personal favorite scent is the ENLIVENING oil - amazing!!! Unfortunately, two of the three oils arrived leaking. Also, it was uncomfortable using a plastic ball roller to dispense the oil on my skin. So I purchased new metal ball rollers to replace the cheap plastic ones and hopefully resolve the leaks. Considering the cost of the product, I would recommend better packaging which includes replacing the plastic tops with metal tops and making the name of the aromatherapy oil larger as it was very hard to read the name from the sticker on the bottom of the bottle.
These oils get me through.
I ordered the little $5 testers of each scent both as gifts for clients, and, not so sneakily, to try the oils out for myself -- then ordered the full set. The enlivening oil is great in the AM (has a similar scent to the Palermo detox scrub, which feels like both a shower staple and a genuine therapeutic tool) but my particular favorite is the tranquility oil, which I slather on liberally at night to help me rest calm. Not sure if falling asleep with your wrists held up to your nose is normal behavior or not, but especially in these anxious days, my love for these little oils has gone beyond product appreciation into genuine gratitude.
Lovely set
I love all three of these oils and I appreciate how they are all very different, but very complimentary. Perfectly balanced set!
I got these as a gift, and my mom loves them! Fast delivery,...
I got these as a gift, and my mom loves them! Fast delivery, fantastic products.