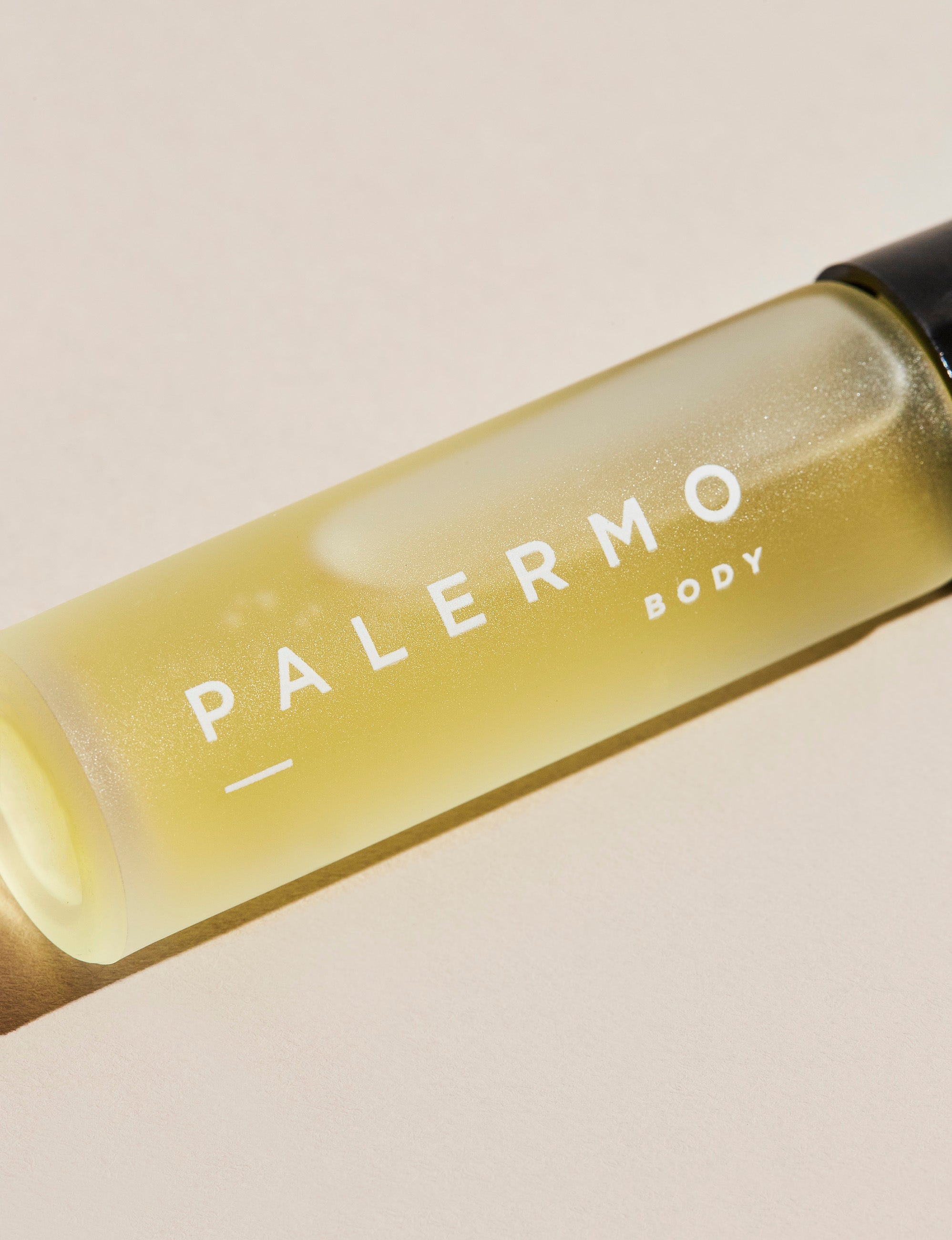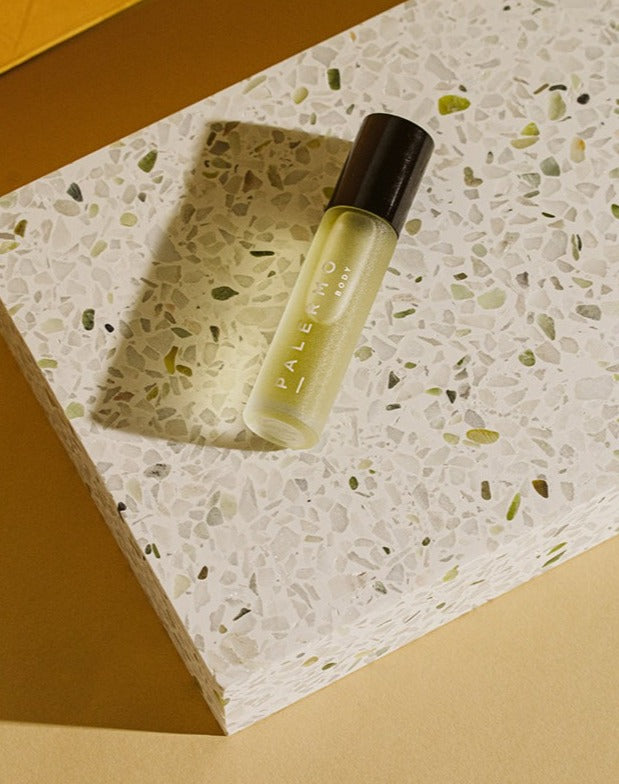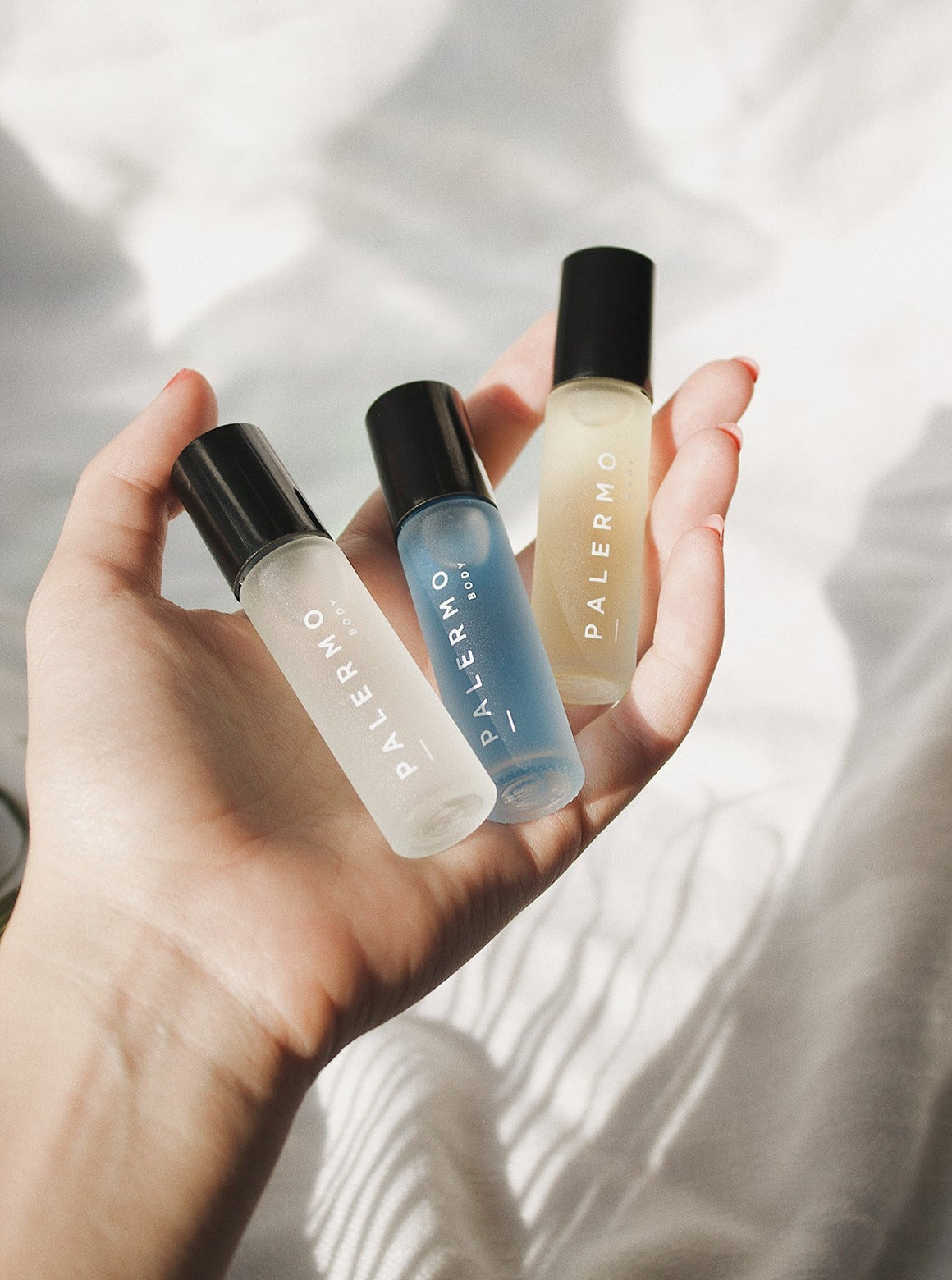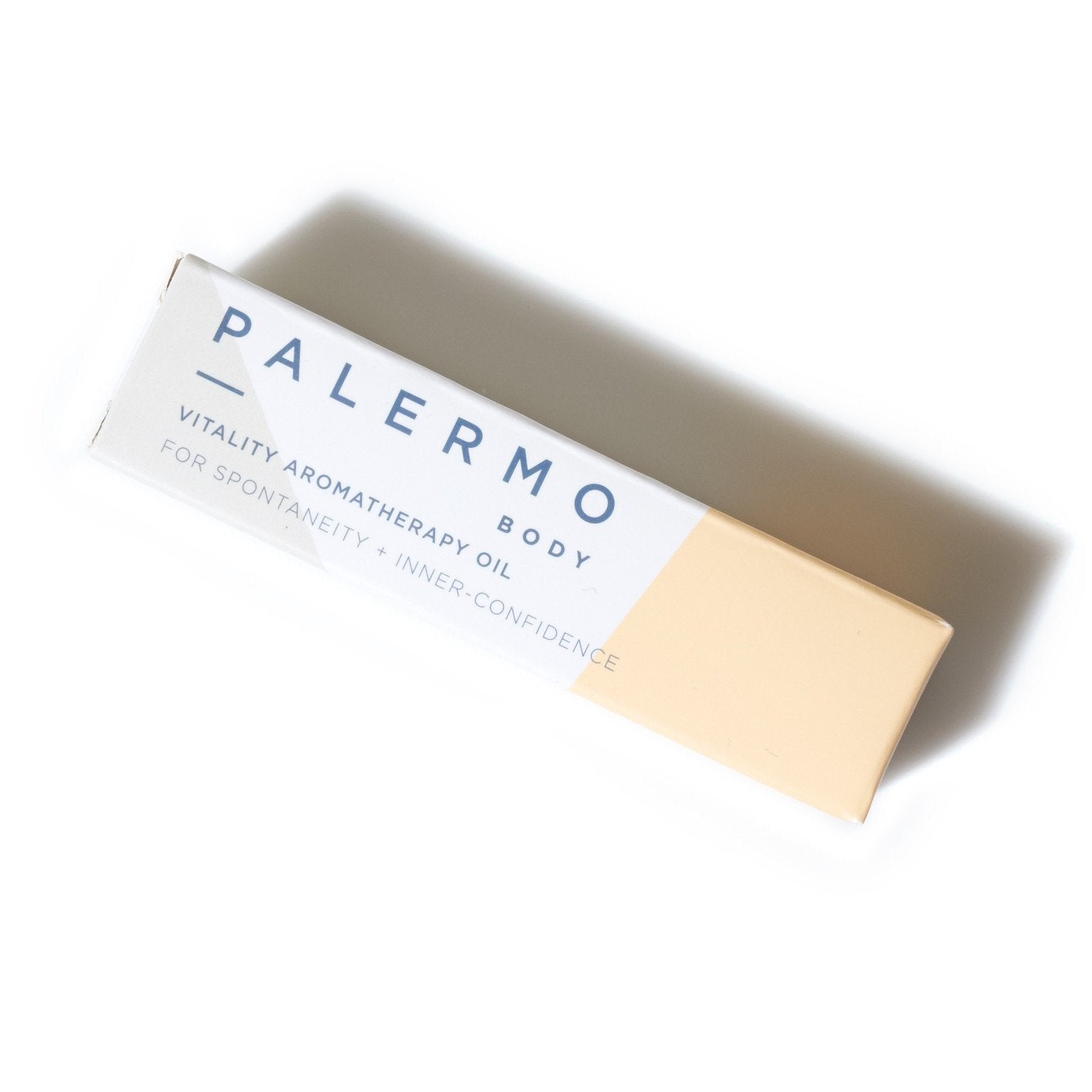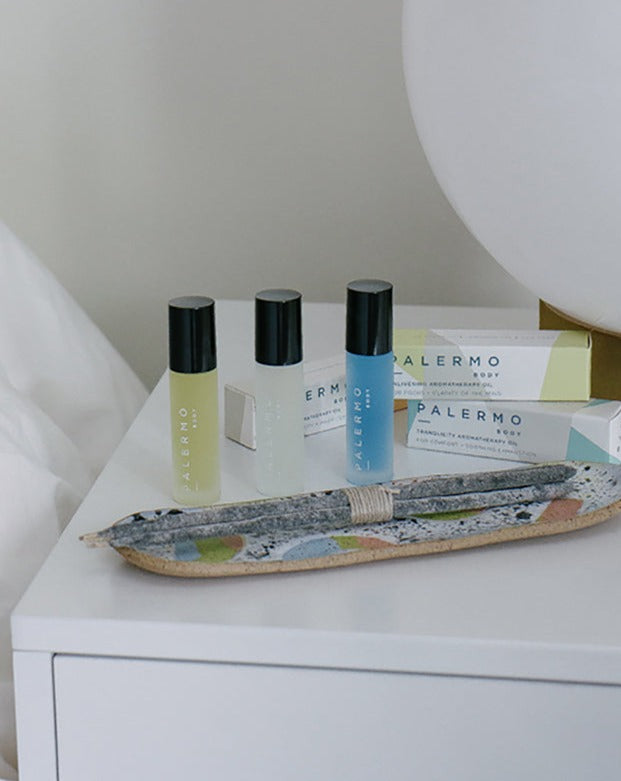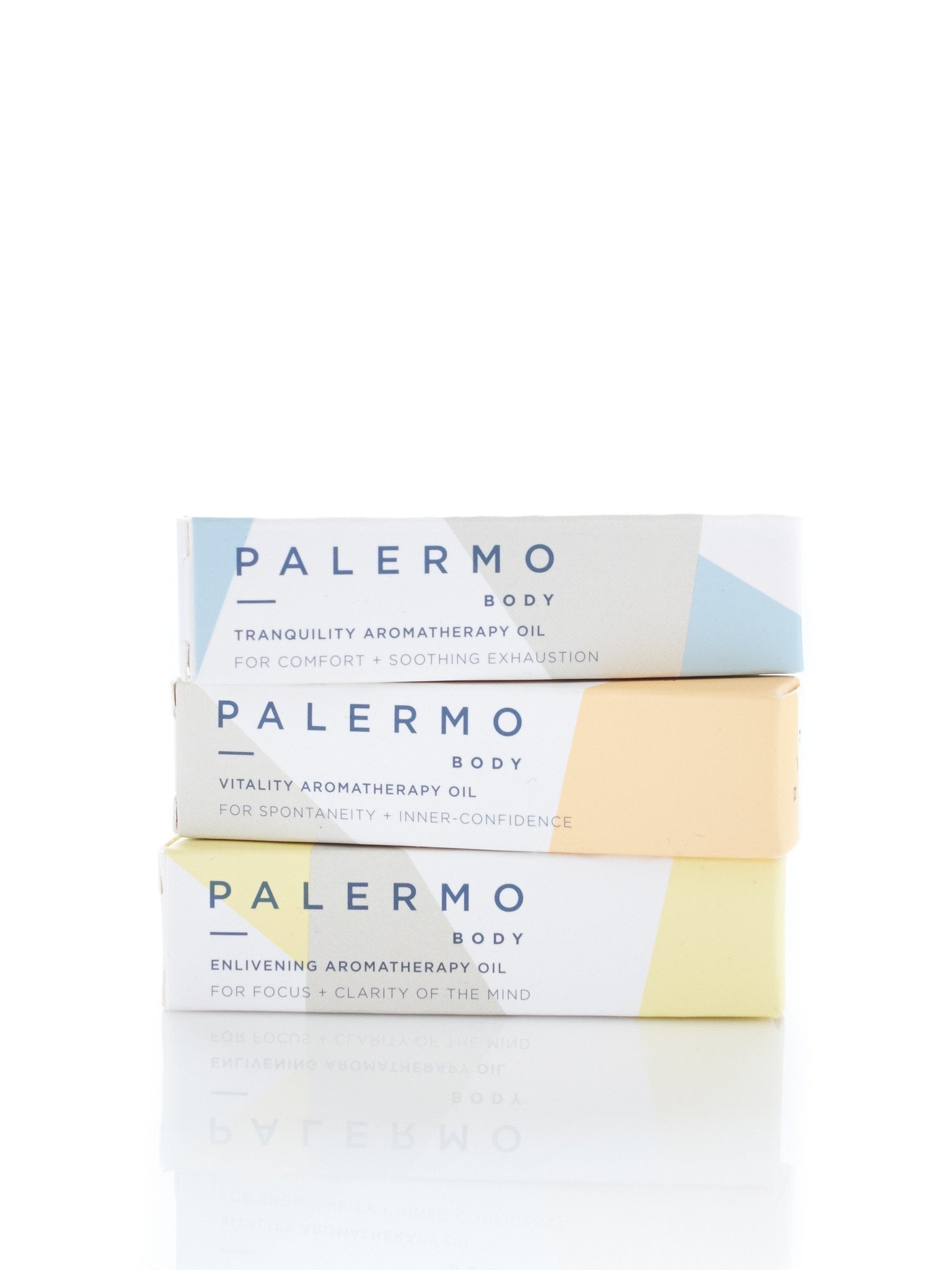 Vitality Aromatherapy Oil
Jasmine, Sandalwood, + Cardamom
A romantic blend of Jasmine, Sandalwood, and Cardamom
For unlocking spontaneity, creativity, and curiosity. This inspiring floral blend helps to quell nervous energy while stirring the imagination and promoting inner-confidence. The grounding, full-bodied essential oils linger on the skin for hours, making it double as an excellent natural perfume. Use this oil whenever you need a touch of spirit and romance.
Our Aromatherapy oils are harmoniously blended for solidarity of the senses and evoking nostalgia. 
Packaged in a .33oz / 10ml Glass Roller Bottle
- Doubles as a natural perfume
- Floral aroma transports you to another place in time
- Reminder to create moments of stillness
- Roll on when in need of a boost of inner-confidence
- Beautiful golden color comes from rich Jasmine Sambac absolute
Apply to pulse points, temples, and chest. Breathe in and enjoy!
caprylic/capric triglyceride (fractionated coconut oil), proprietary blend of essential oils and absolutes
Demystifying
Essential Oils
Chances are you're well aware of what essential oils are and maybe you're big fans (like us) and with good reason! They're amazing when it comes to all natural skincare and they can do wonders for your mood and overall mental wellness, but are you familiar with how essential oils are made?
How Essential Oils Are Made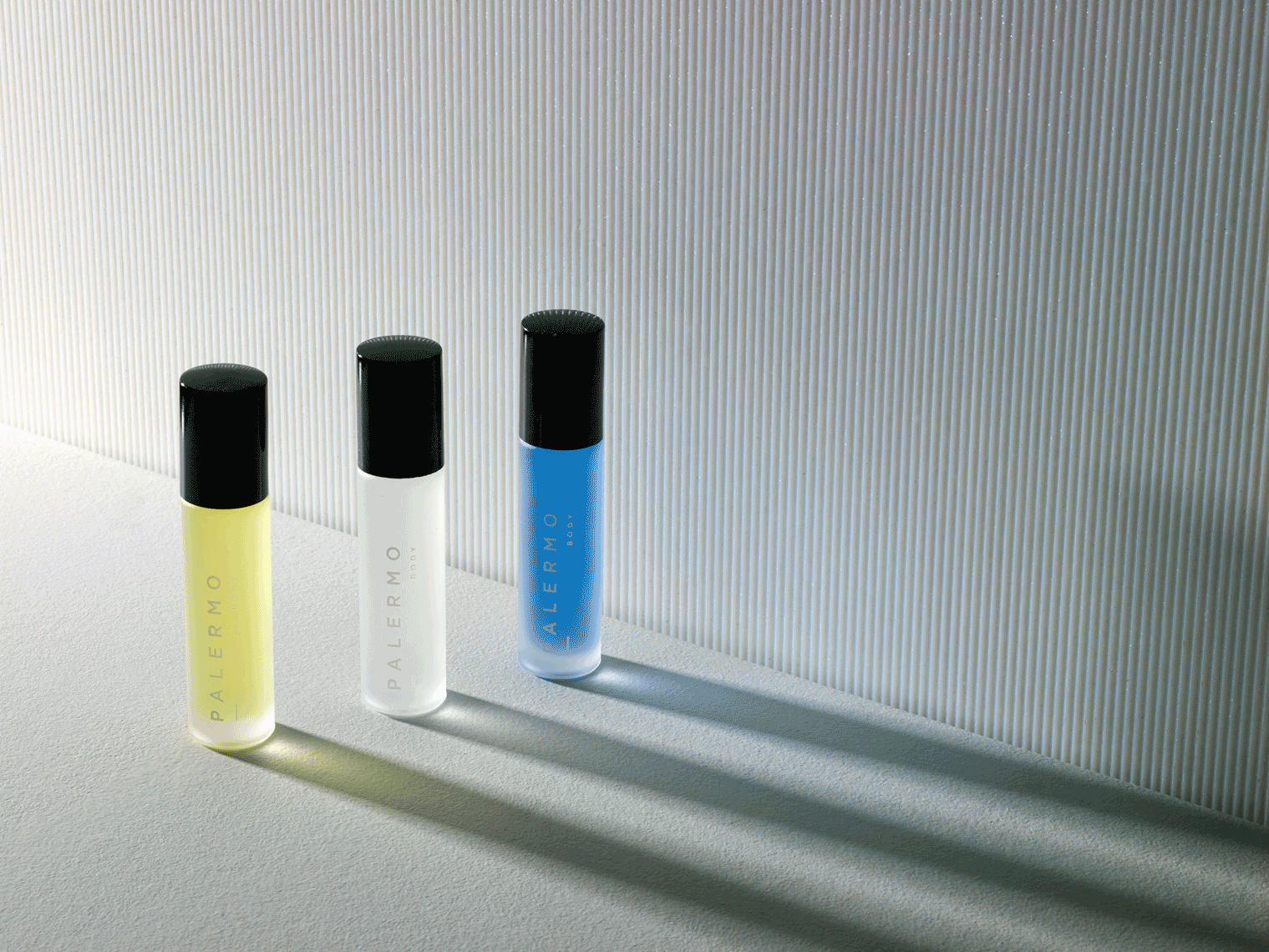 Smells divine, I love it. The roll on applicator puts the perfect amount out. I want to try all the flavors 😬😍
I am in love.
I have been finishing my master's thesis for the last week and have been stressed, but this aromatherapy oil has been a game-changer. I love jasmine, but the addition of the cardamon and sandalwood creates a warm blend that is invigorating and calming. I love it because you do not need to apply it several times a day, just a little bit, and it really changes your mood. Thank you for creating a great product.
Rich!
I bought the set of three oils and I love them all. This one smells so luxurious. It makes me feel rich. I guess that counts as "confidence building."
fast shipping, well made product, excellent seller.
fast shipping, well made product, excellent seller.
Heavenly scent!
Jasmine has recently become one of my favorite scents and this blend is pure joy. The sweet smell of jasmine is tempered by the woodsy notes of sandalwood while cardamon adds a very subtle "extra something". I don't usually wear scents but this will be my regular traveling companion and when I need a pick me up at home.