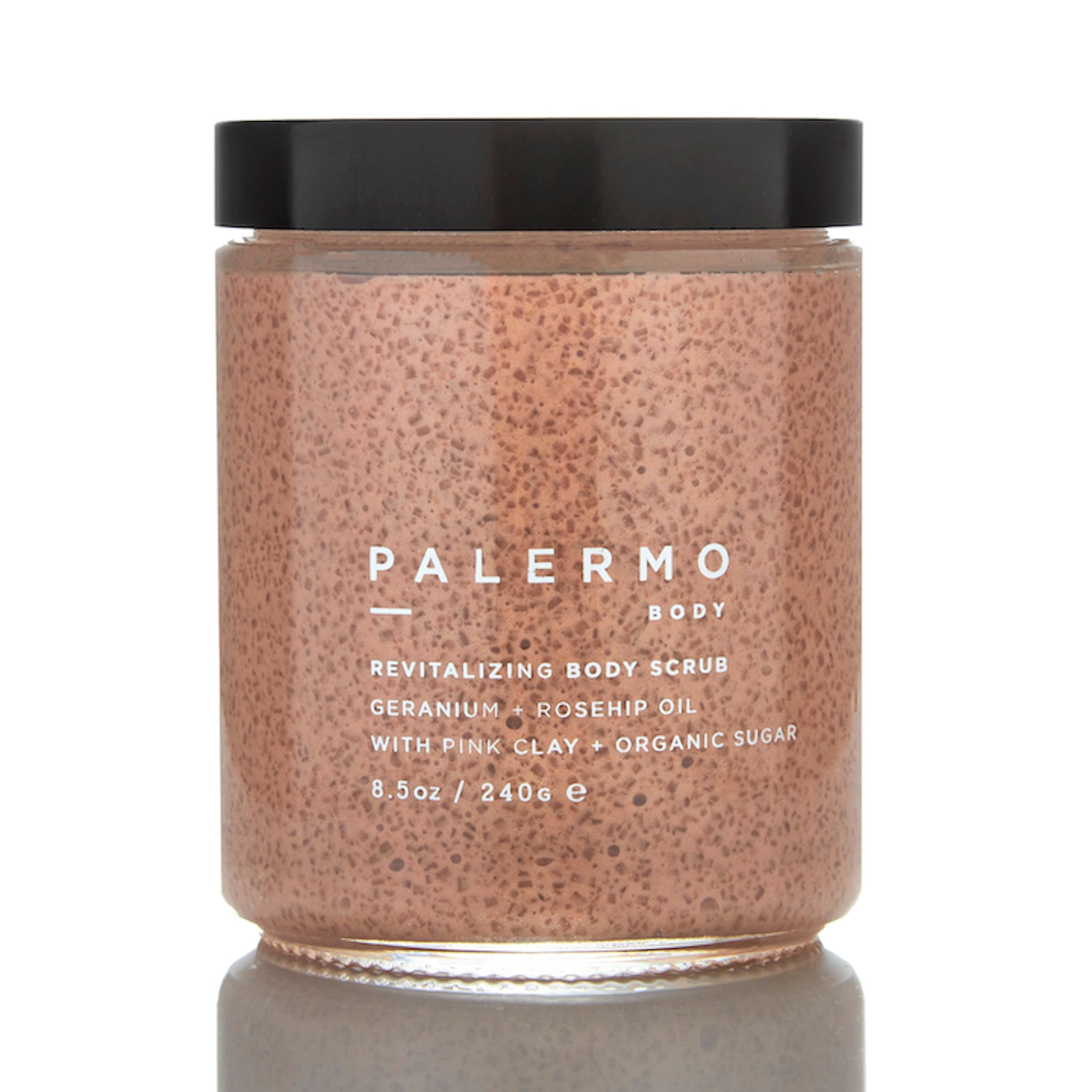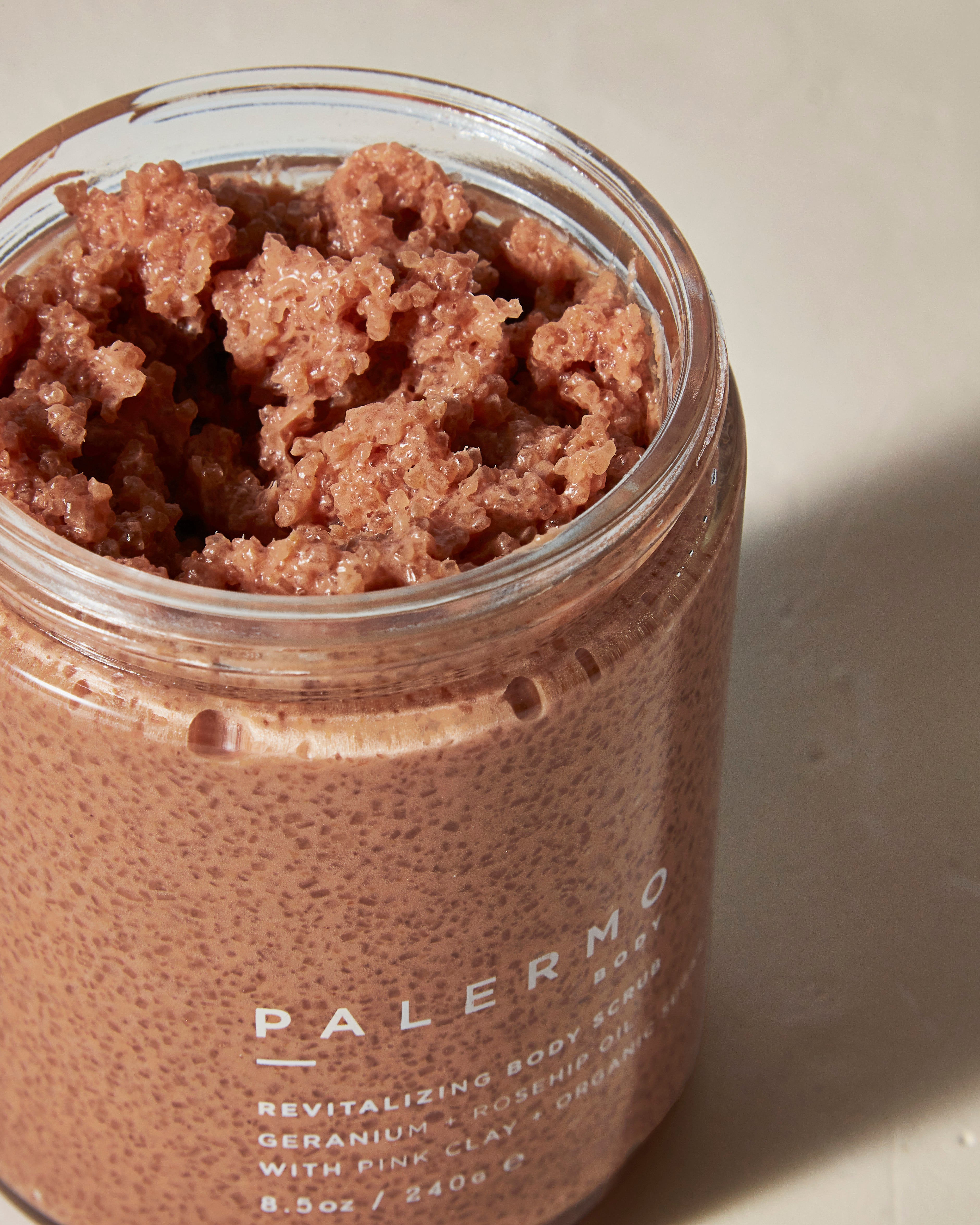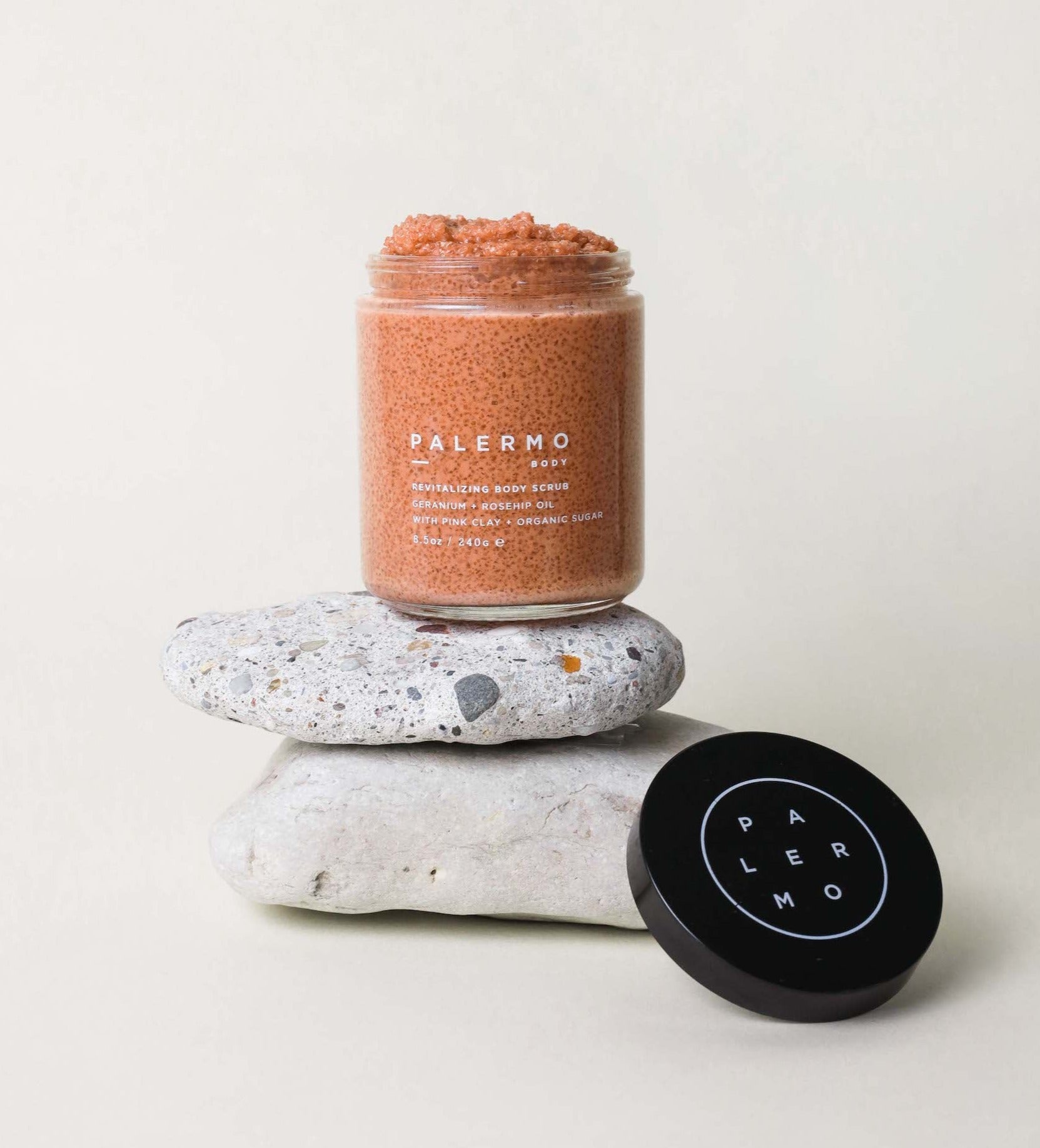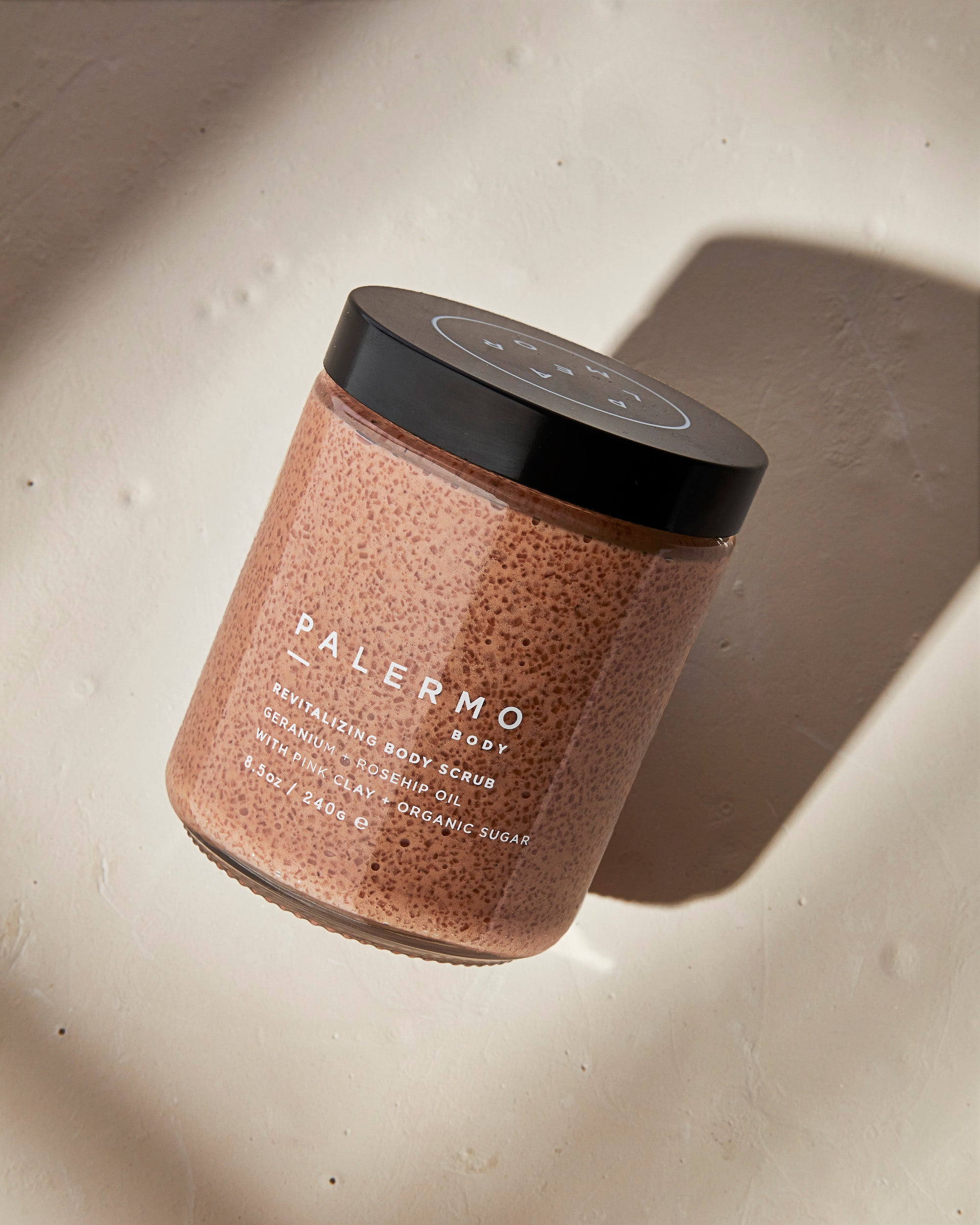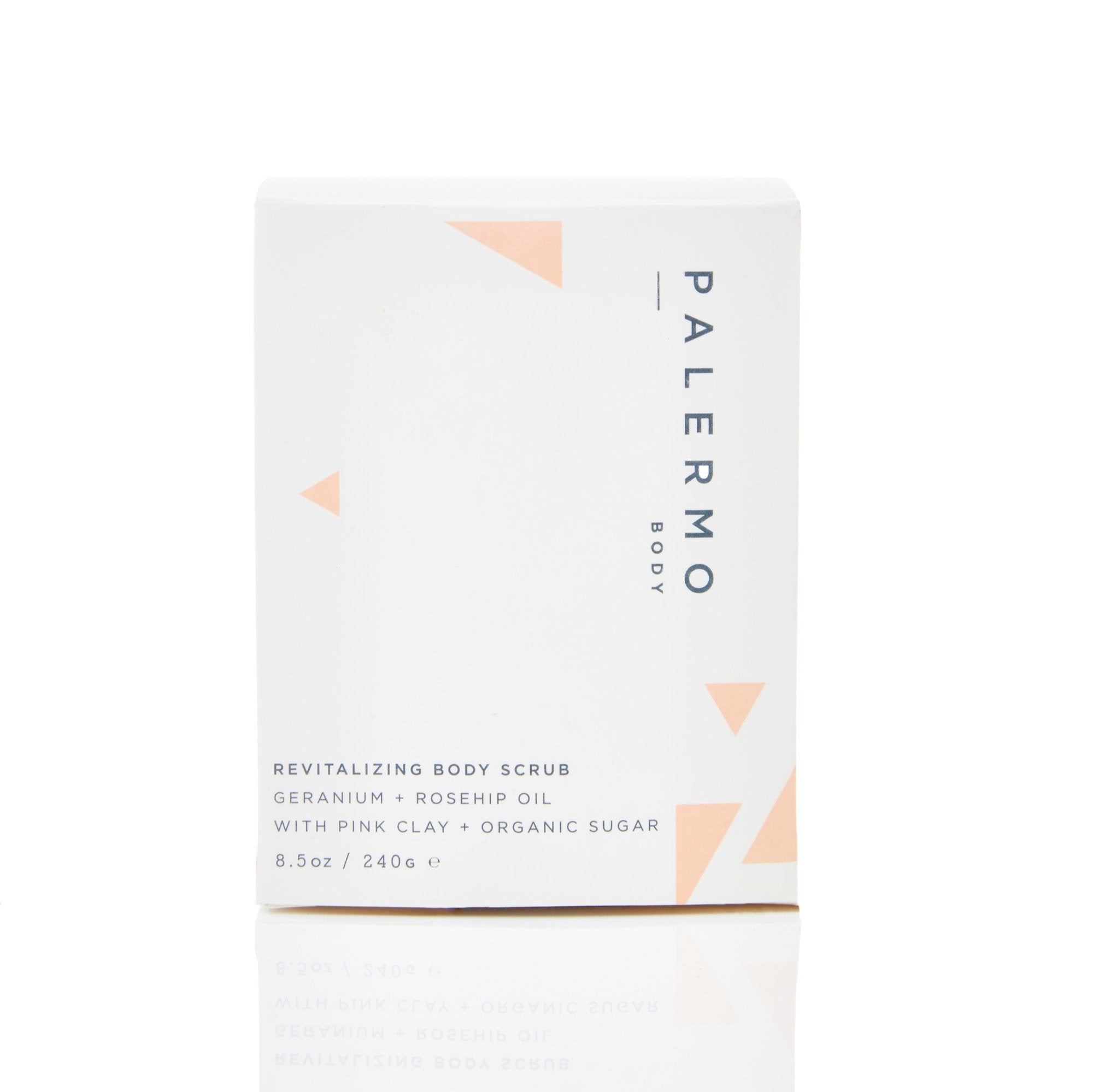 Revitalizing Body Scrub
Floral + Refreshing
$5 from every jar sold is donated to the Breast Cancer Research Foundation 

For renewing and reawakening your body, these carefully combined aromatherapeutic properties will refresh and uplift you inside and out. Organic sugar and ground apricot seed provide lush exfoliation, French pink clay restores skin's radiance, while geranium uplifts the soul and senses. 
The Revitalizing Body Scrub is excluded from all promotions and sales. 
Massage scrub in circular motions into warm, damp skin until sugar begins to dissolve. Allow to remain on skin for a few moments for absorption. Rinse off when desired.
Cane Sugar*, Shea Butter* Coconut Oil, Kokum Butter, Camellia Oil, Rosehip Oil, Vitamin E (Non GMO), Rosemary Oil Extract, French Pink Clay, Apricot Seed, Geranium Oil, Mandarin Oil

*organic
A look inside our Revitalizing Body Scrub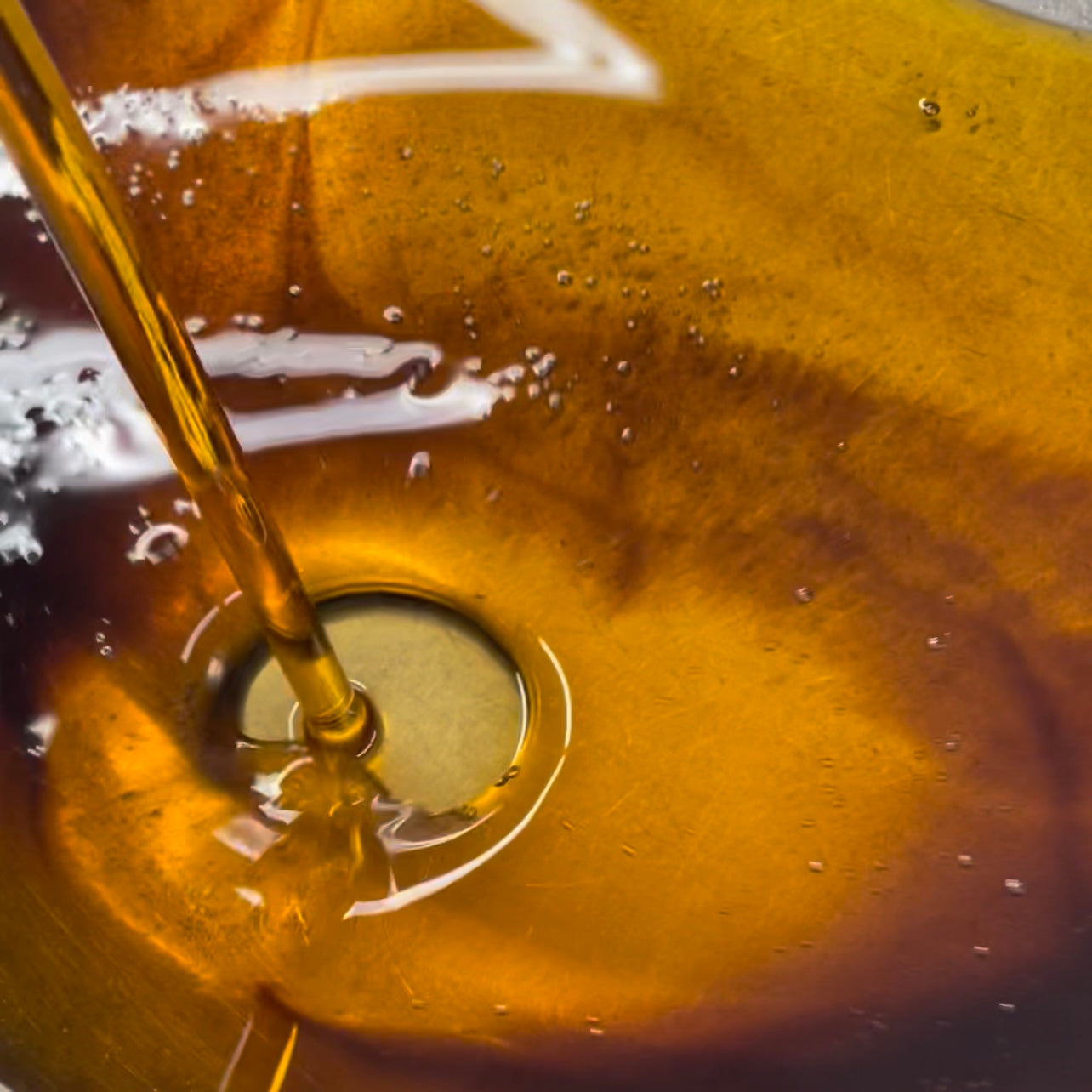 Rosehip Oil
Rich in Vitamins A, C, and E, Rosehip Oil helps improve brightness and restore luster.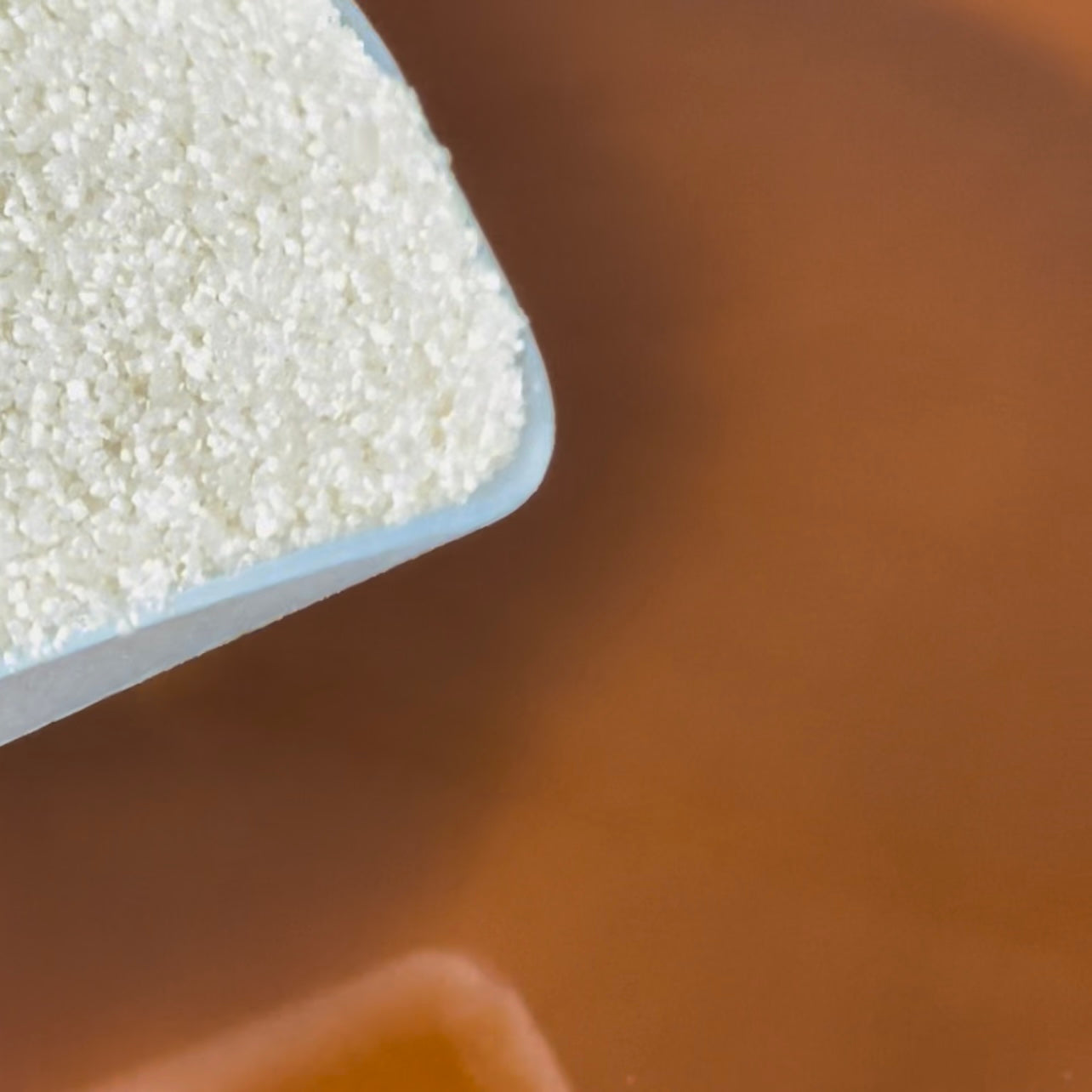 Organic Sugar
Gently polishes away dead skin, and promotes circulation to reveal brighter, softer skin beneath.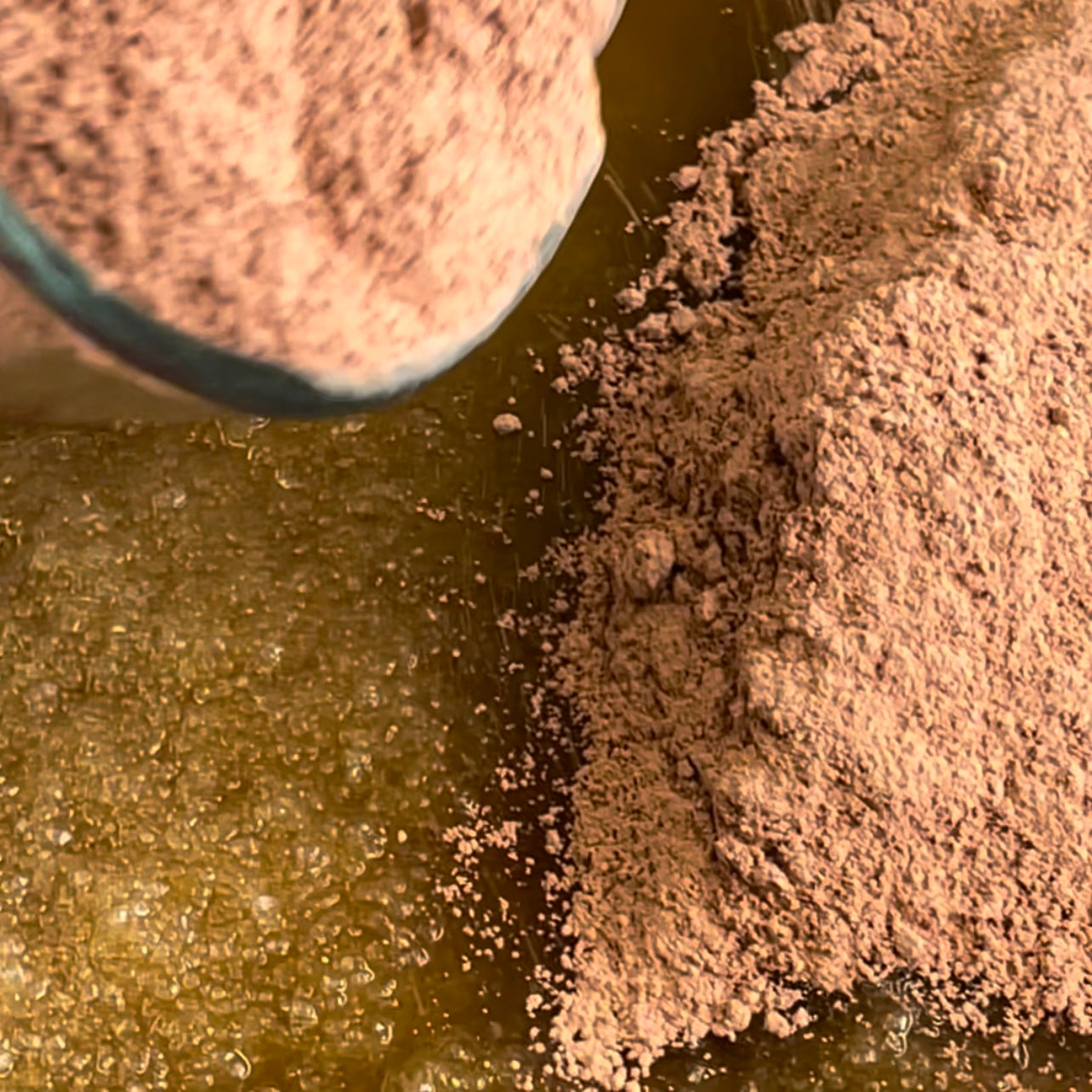 French Pink Clay
High mineral content nourishes skin while gently drawing out impurities and cleansing skin.
Absolutely love!!!!
This is my new favorite product! I absolutely love it! The smell - incredible! My skin is so soft after using it.
Soft skin, dirty towels
I want to love this scrub (and the coffee scrub) but I find the texture to be very crumbly and corse which makes it messy in the shower. A lot tends to fall out of your hands or off your body before you start scrubbing. Also, as soft as your skin feels post scrub, the clay pigment doesn't come off and leaves your towel stained. This happened with the coffee scrub too. But I will continue to use because I do like the way it makes my skin feel afterwards. But will not purchase either again. Love all the other products!
Luxurious body scrub
I love the pink clay face mask so I knew the new revitalizing body scrub with French pink clay would be amazing!! The geranium scent is soothing. The combination of sugar perfect, but it's the French clay that really makes it feel luxurious. Your skin feels so soft and supple afterward. And the best part, a portion of the sale goes to a good cause.