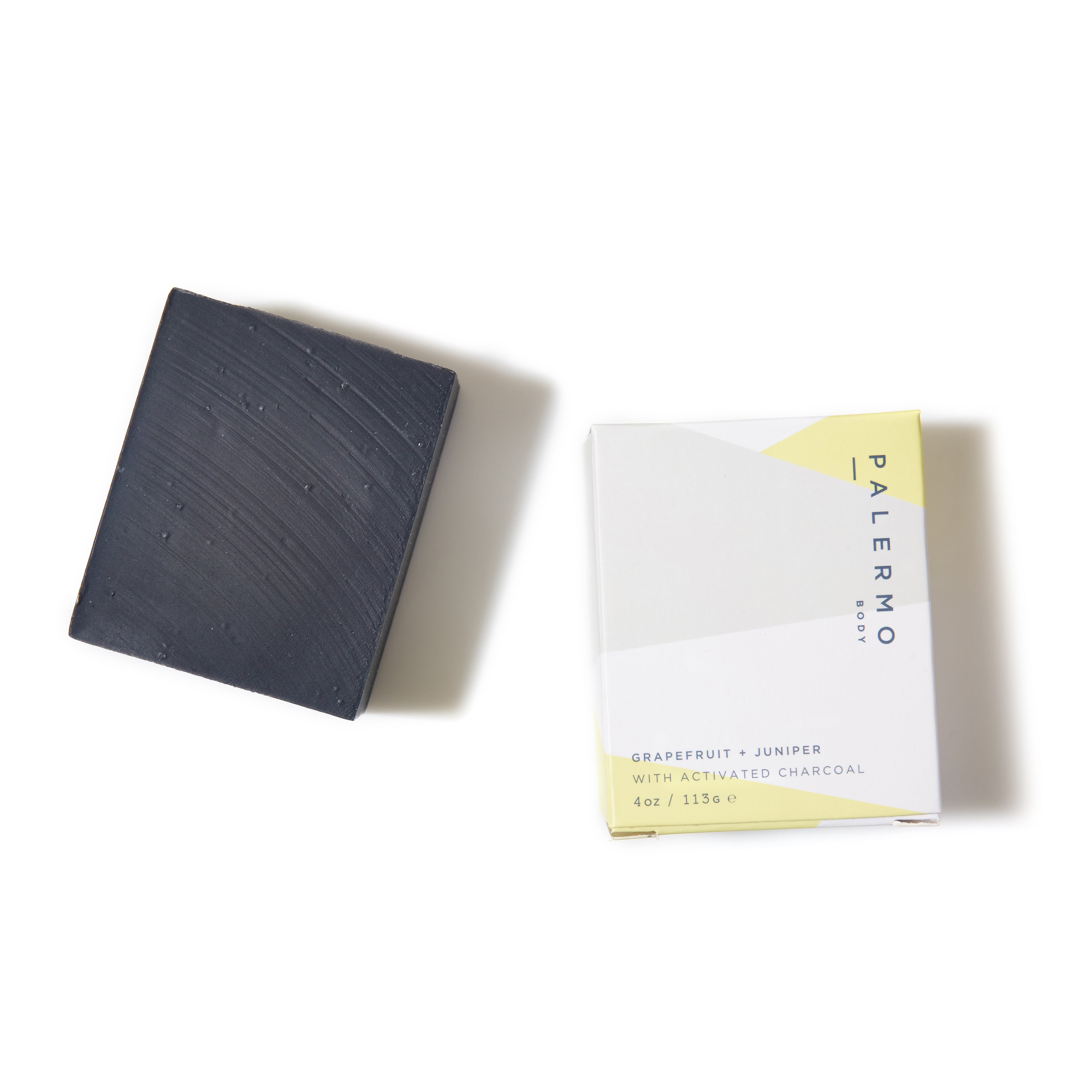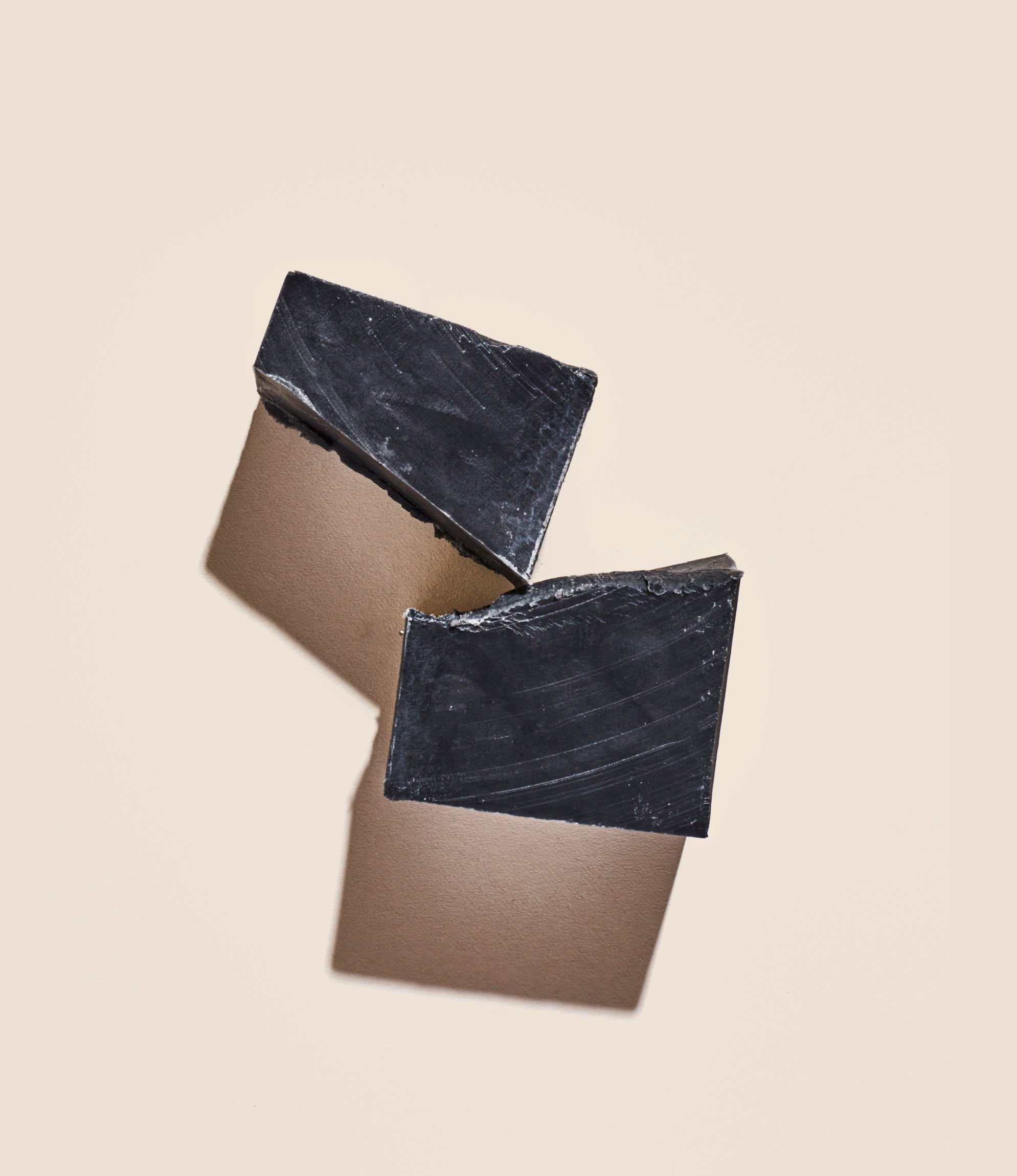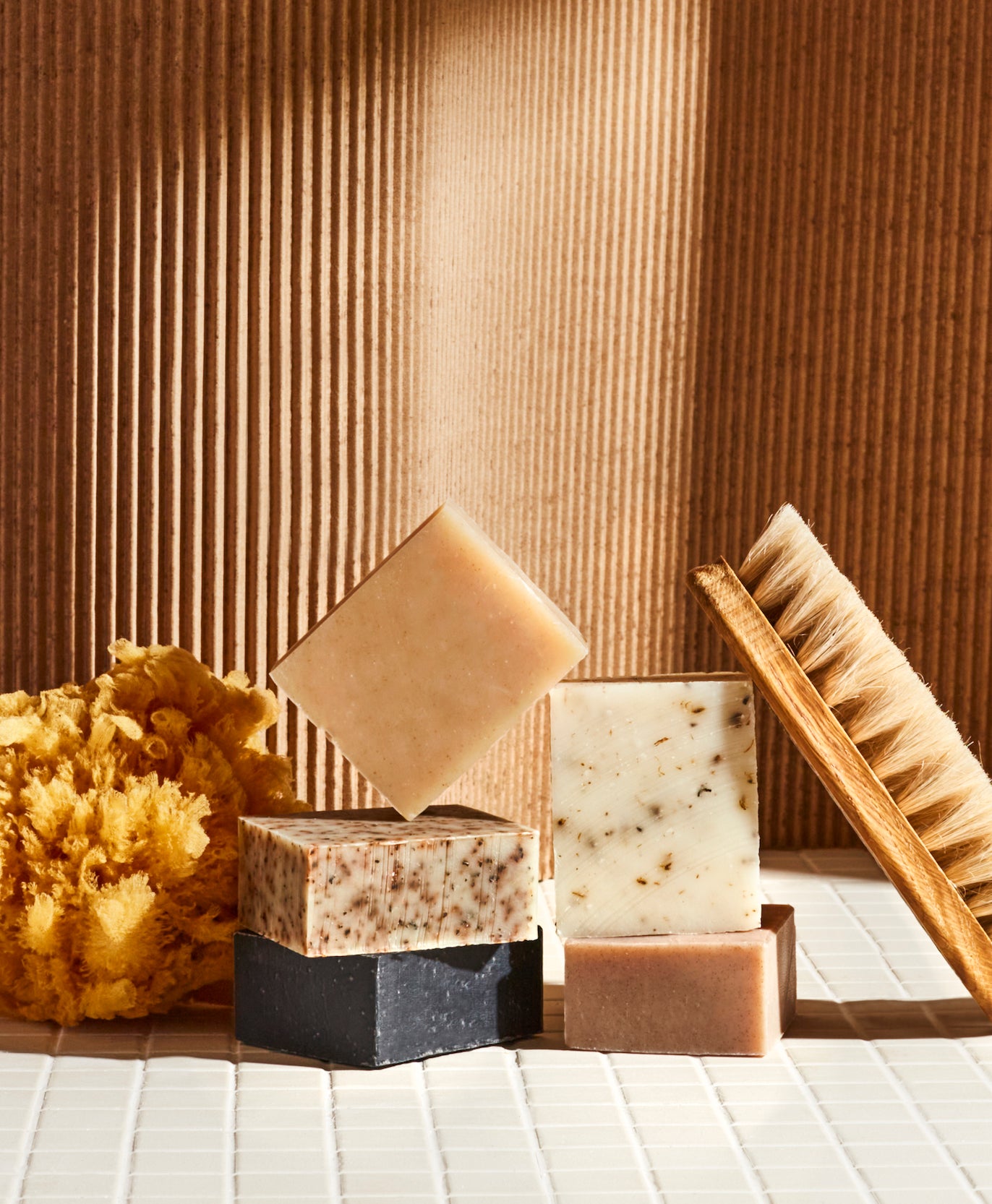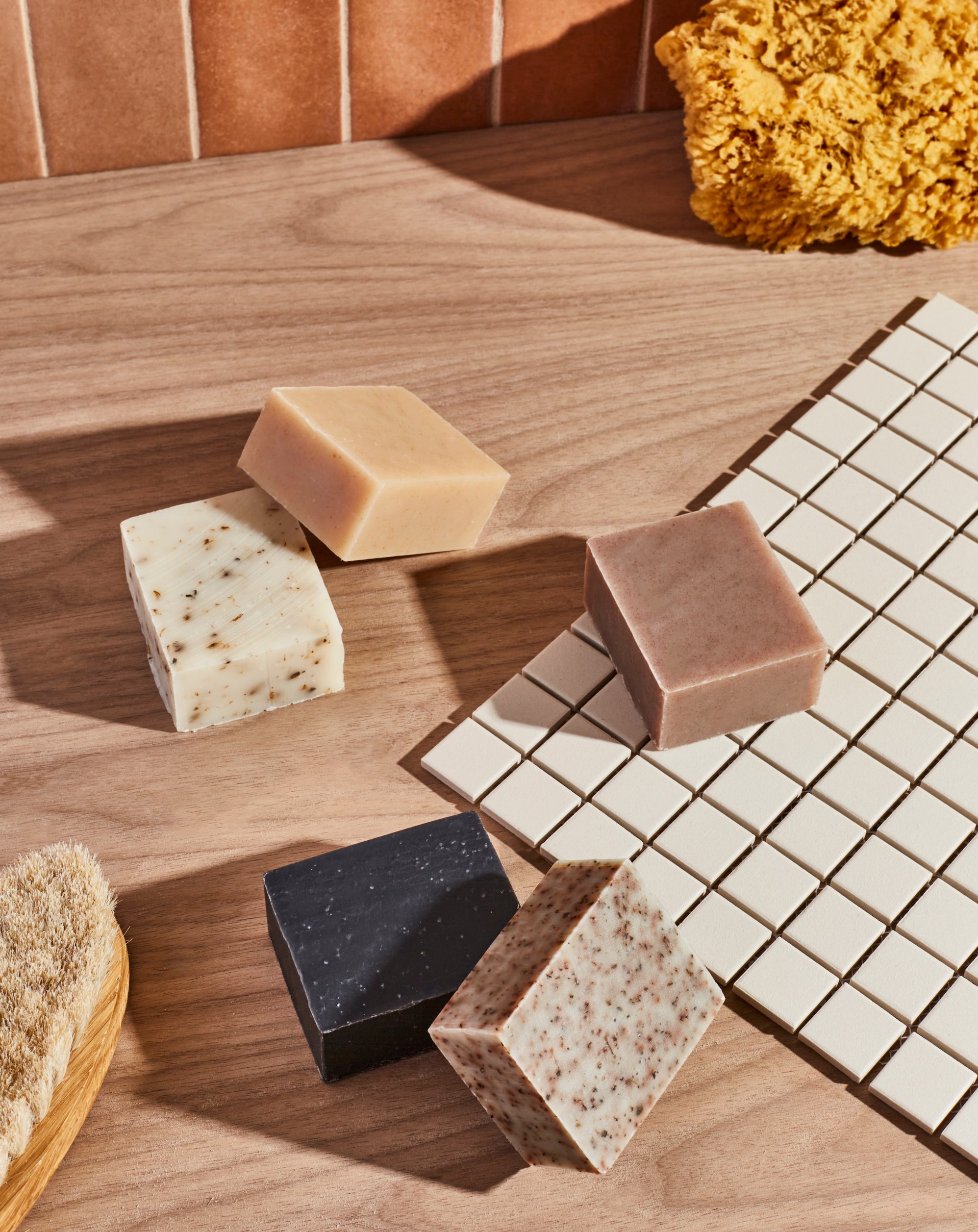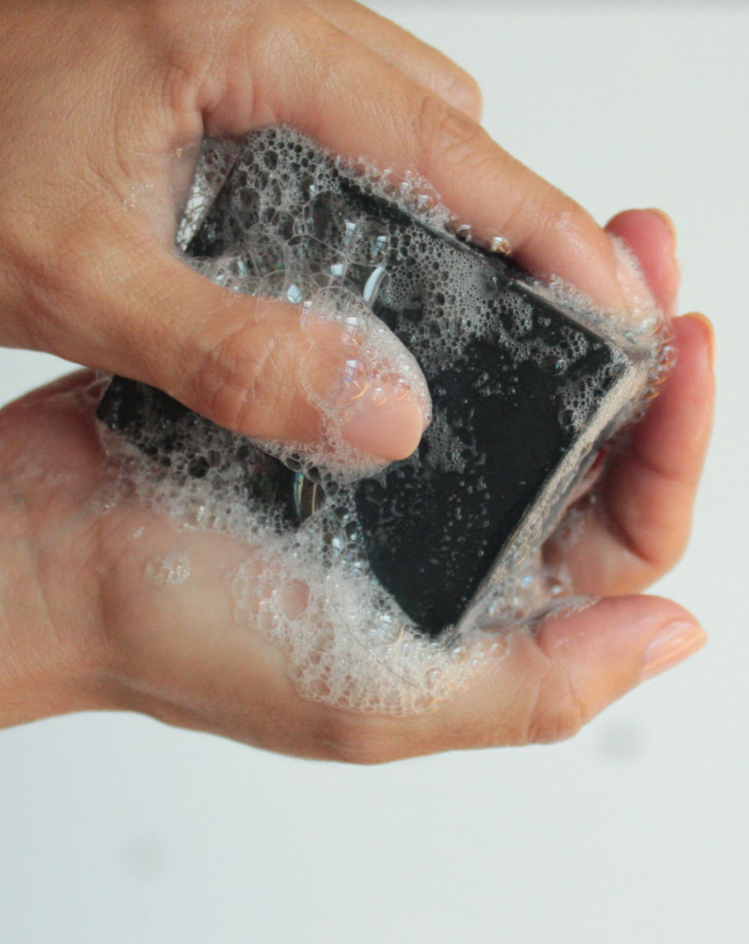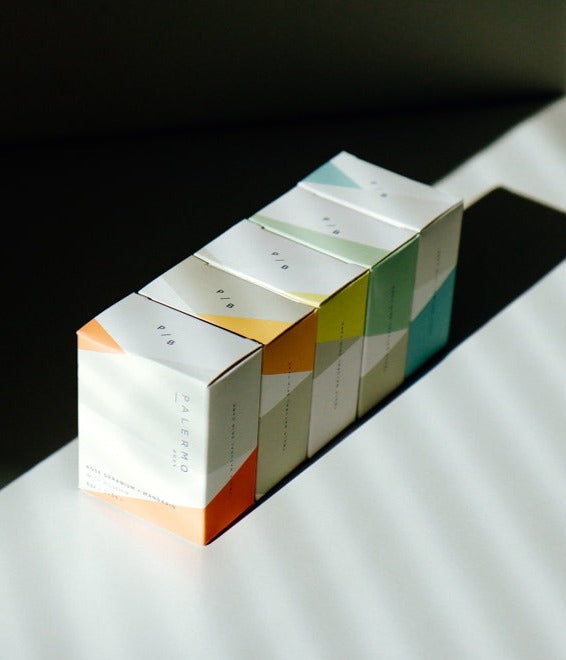 Grapefruit + Juniper Soap
with Activated Charcoal
Deeply cleanse + tone oily or blemish-prone skin. 
Our Grapefruit + Juniper soap is designed to deeply cleanse and detoxify oily or blemish-prone skin. Activated bamboo charcoal draws out impurities and increases circulation—kickstarting skin's natural healing process. Antioxidant and antiseptic grapefruit and juniper oils help to clear congested skin while offering an energizing, uplifting natural scent. Ideal for removing excess oil while moisturizing skin, this powerful purifier all you need for daily cleansing. Jet black, sharp scent, smooth edges—who knew bar soap could be so slick?
4 oz / 113 g Bar of detoxifying + toning soap
- Rich, creamy lather for a luxurious cleanse
A non-stripping cleanser for face + body
- Activated charcoal absorbs excess oil without drying skin
- Scented naturally with high-quality essential oils
- Palermo's cold-process soap method naturally produces glycerin, which allows skin to absorb moisture more readily.
Lather with water to naturally cleanse face, hands, and body.
saponified olive, coconut*, sustainable palm*, and castor oils; activated bamboo charcoal, grapefruit oil, juniper oil

*organic
LEARN MORE ON OUR BLOG
The Supercritical
Bar soap—a timeless, humble classic and Palermo's first-ever product. Palermo's cold-process soaps are lovingly formulated to be used as both facial and body bars. Each bar created with a different skin concern in mind.
Which Soap is right for you?
try the routine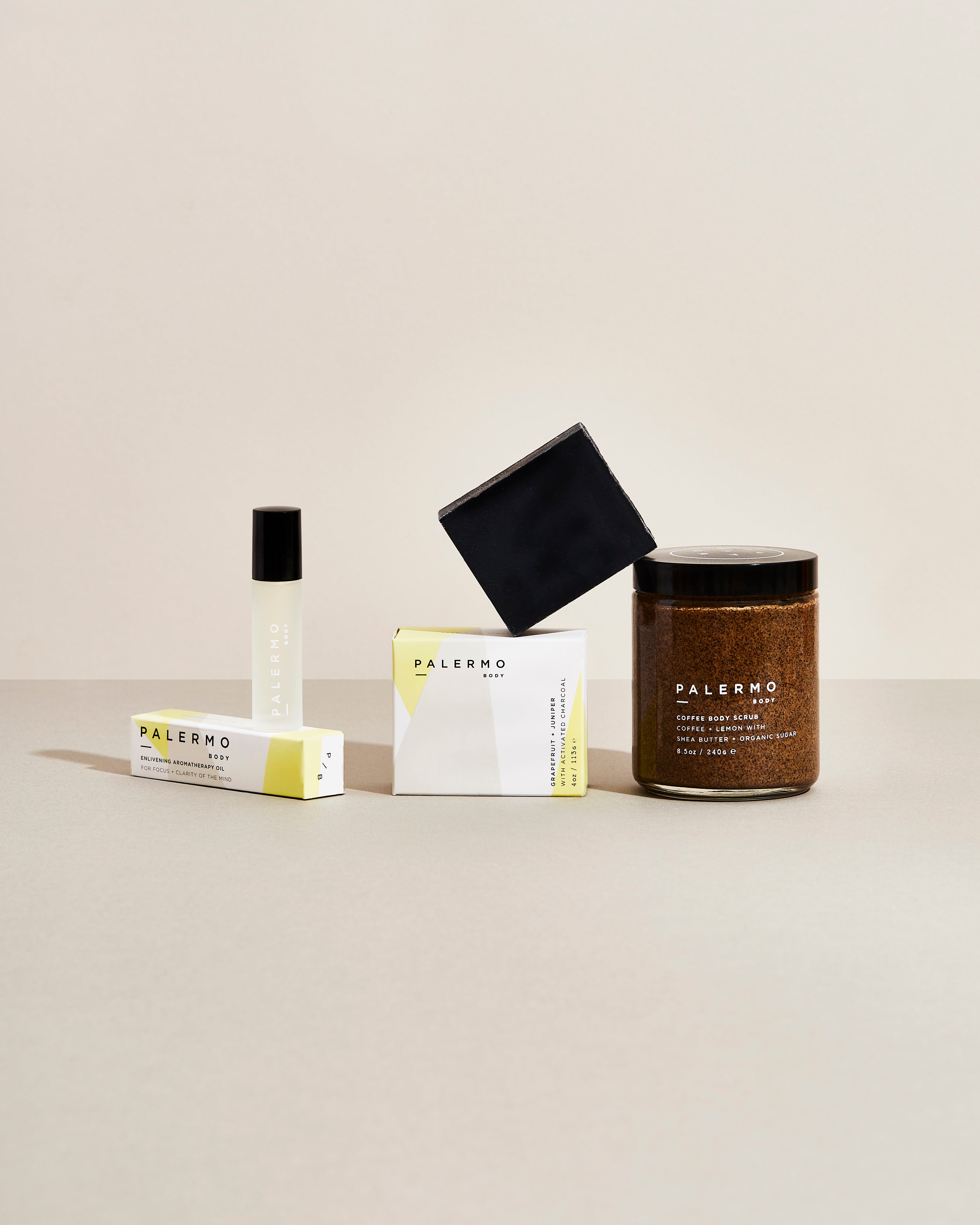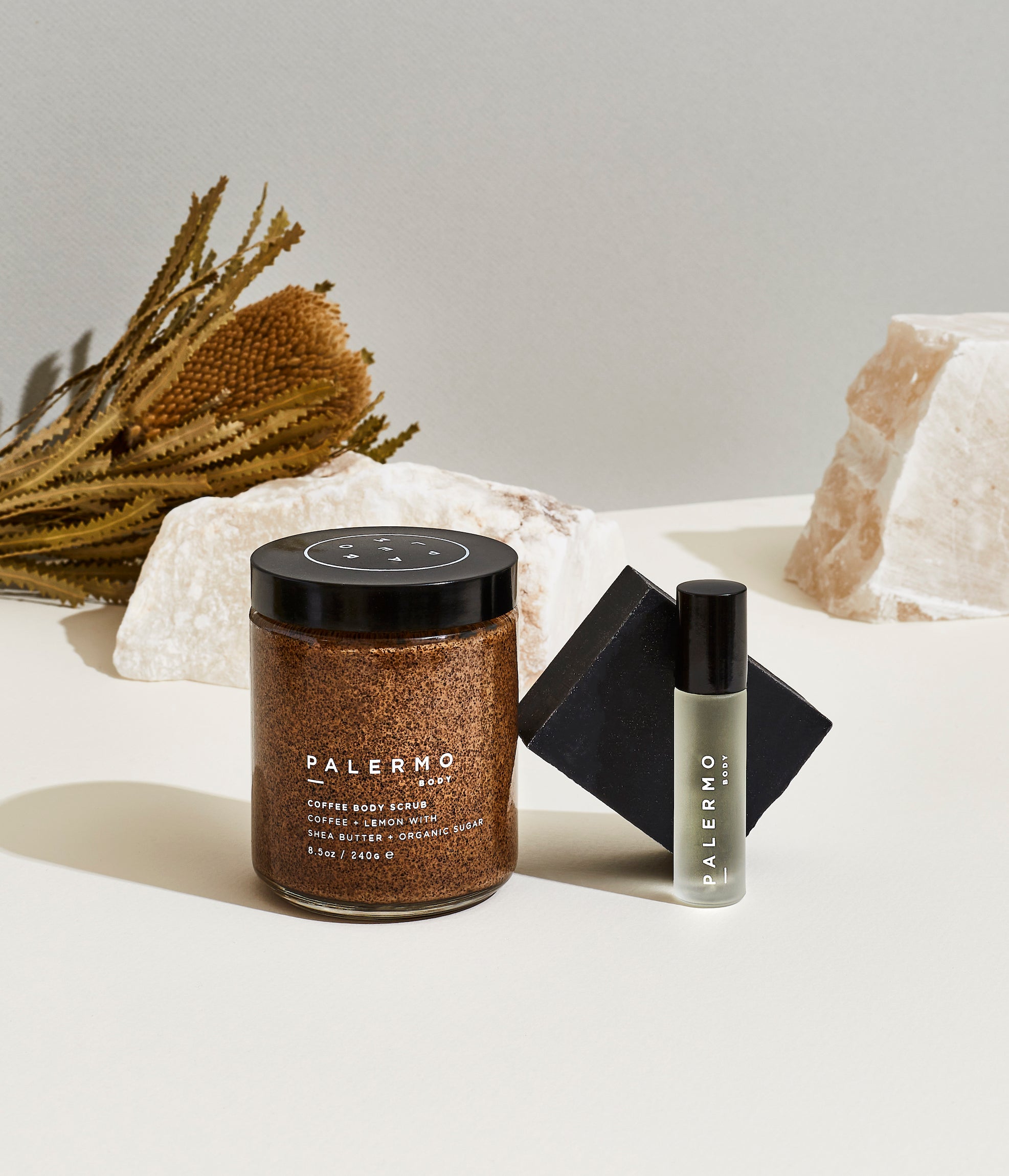 Energize + Enliven Routine
Brightening + Stimulating
Our Energize + Enliven Routine is an assortment of zippy, uplifting bath and body favorites selected to cleanse, polish, and brighten dull skin and moods. Featuring coffee, sugar, and juicy citrus, this perky set is an excellent remedy for shorter days and winter sluggishness.
Coffee Body Scrub
Massage scrub in circular motions into warm, damp skin until sugar begins to dissolve. Allow to remain on skin for a few moments for absorption. Rinse off when desired.

Enlivening Aromatherapy Oil
Apply to pulse points, temples, and chest. Breathe in and enjoy!

Grapefruit + Juniper Soap
Lather with water to naturally cleanse face, hands, and body.
Coffee Body Scrub
Raw sugar*, fair trade coffee*, shea butter*, coconut oil, cocoa butter*, olive oil, apricot kernel oil, lemon butter, vitamin e (non-GMO), rosemary oil extract, lemon oil

Enlivening Aromatherapy Oil
Caprylic/Capric Triglyceride (fractionated coconut oil), Proprietary blend of essential oils and absolutes.

Grapefruit + Juniper Soap
Saponified olive, coconut*, sustainable palm*, and castor oils; activated bamboo charcoal, grapefruit oil, juniper oil.

*organic
Works well, I love that is a bar and not in a bottle
I didn't know I could love a bar of soap!
Moisturizes and freshens while still light
Most bars of soap I have used on my skin feel like they leave a residue of wax or oil behind. Either that, or they don't actually moisturize and leave my skin feeling stripped. This soap is AMAZING in that it cleans my skin but it feels so soft and moist afterwards. And the scent is fresh but not strong (I don't notice it linger on my skin afterwards). I have super sensitive skin and I usually break out from trying a new cleanser, but it's been over a week and my skin has never been happier. Will be using daily and highly recommend!!
Great Travel Soap
Love how long the little bar lasts!
Can't live without
So what was intended to be just part of a gift package ended up becoming a family favorite and now I can't get it fast enough. You can almost feel how clean it is as you are using it and the lack of any residue- stickiness -greasiness afterwards or skin reaction make it to our family perfect so bar.. Like I said it has just become our go to bar for everything. We camp a lot as a family and this is one thing that we always make sure that we bring, it's also a great first introduction for men or masculine, identify gender
as the coloring and the ingredients are not offputting as to effeminate and I have found once they try it. They are quick to want to try more and other products. This is an amazing small company that hand makes all the items, and I highly encourage anyone who has been curious about where to start to choose a bar soap and go from there you will not be disappointed.