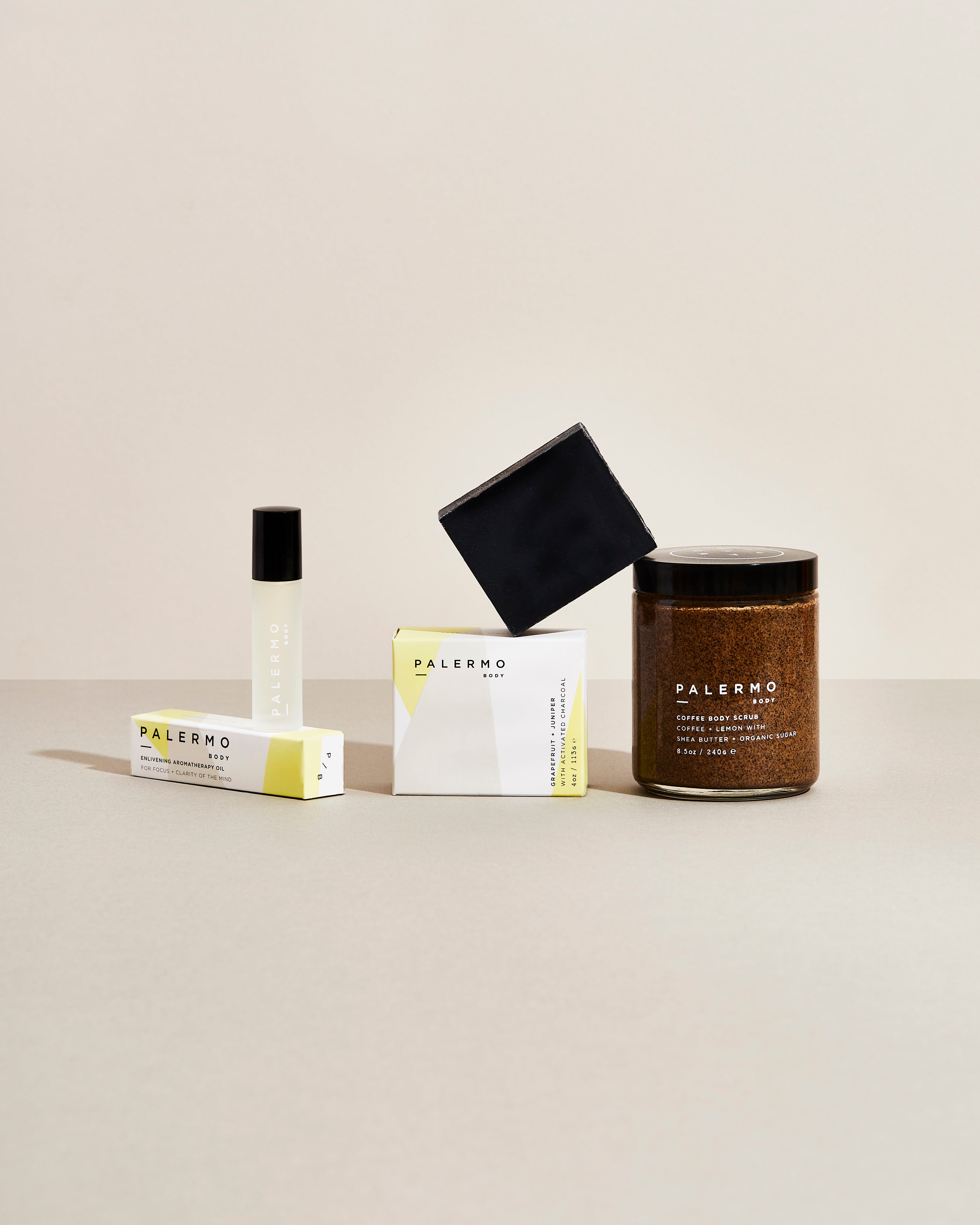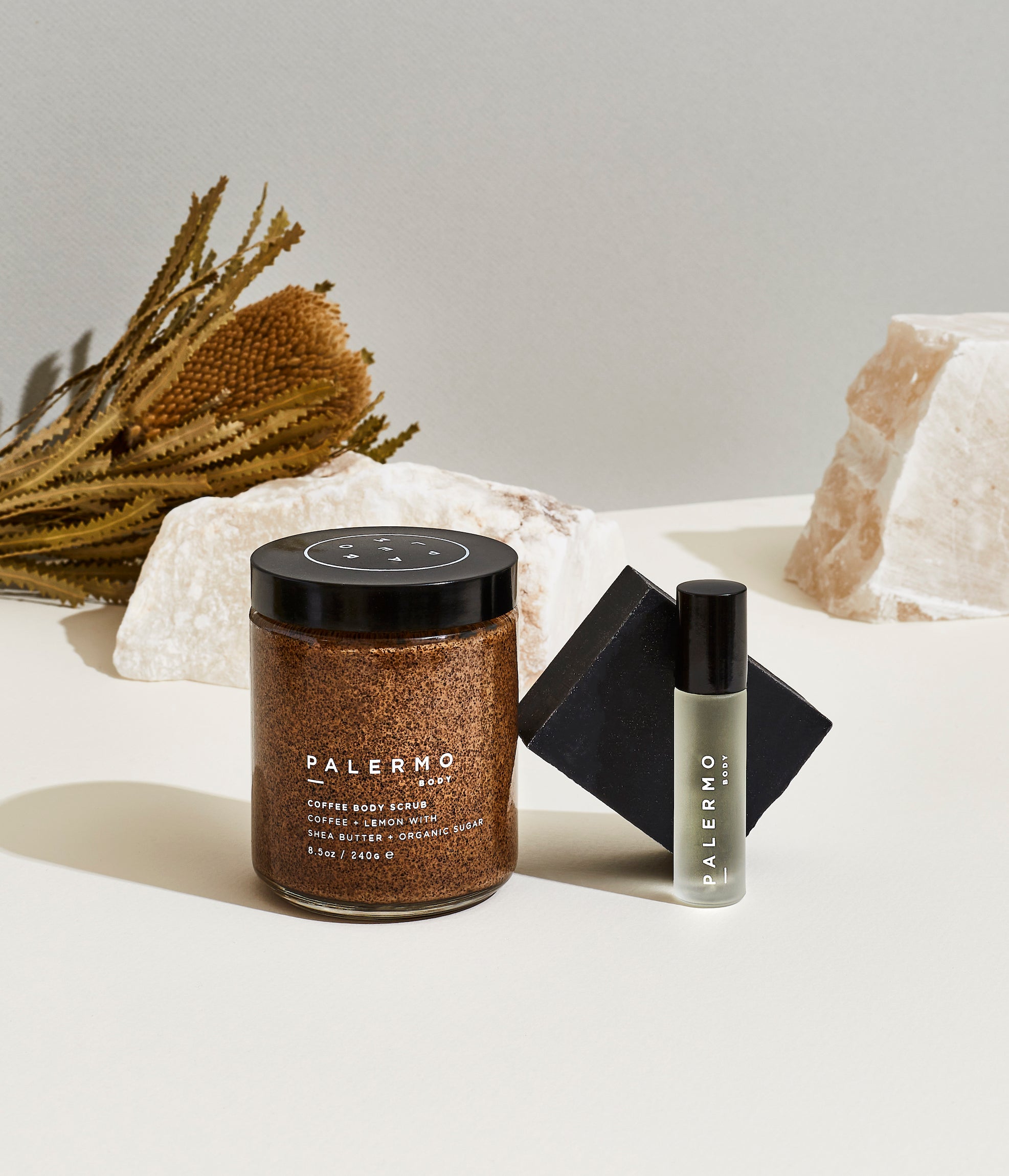 Energize + Enliven Routine
Brightening + Stimulating
Our Energize + Enliven Routine is an assortment of zippy, uplifting bath and body favorites selected to cleanse, polish, and brighten dull skin and moods. Featuring coffee, sugar, and juicy citrus, this perky set is an excellent remedy for shorter days and winter sluggishness.
Coffee Body Scrub
Massage scrub in circular motions into warm, damp skin until sugar begins to dissolve. Allow to remain on skin for a few moments for absorption. Rinse off when desired.

Enlivening Aromatherapy Oil
Apply to pulse points, temples, and chest. Breathe in and enjoy!

Grapefruit + Juniper Soap
Lather with water to naturally cleanse face, hands, and body.
Coffee Body Scrub
Raw sugar*, fair trade coffee*, shea butter*, coconut oil, cocoa butter*, olive oil, apricot kernel oil, lemon butter, vitamin e (non-GMO), rosemary oil extract, lemon oil

Enlivening Aromatherapy Oil
Caprylic/Capric Triglyceride (fractionated coconut oil), Proprietary blend of essential oils and absolutes.

Grapefruit + Juniper Soap
Saponified olive, coconut*, sustainable palm*, and castor oils; activated bamboo charcoal, grapefruit oil, juniper oil.

*organic
inside your Energize + Enliven Routine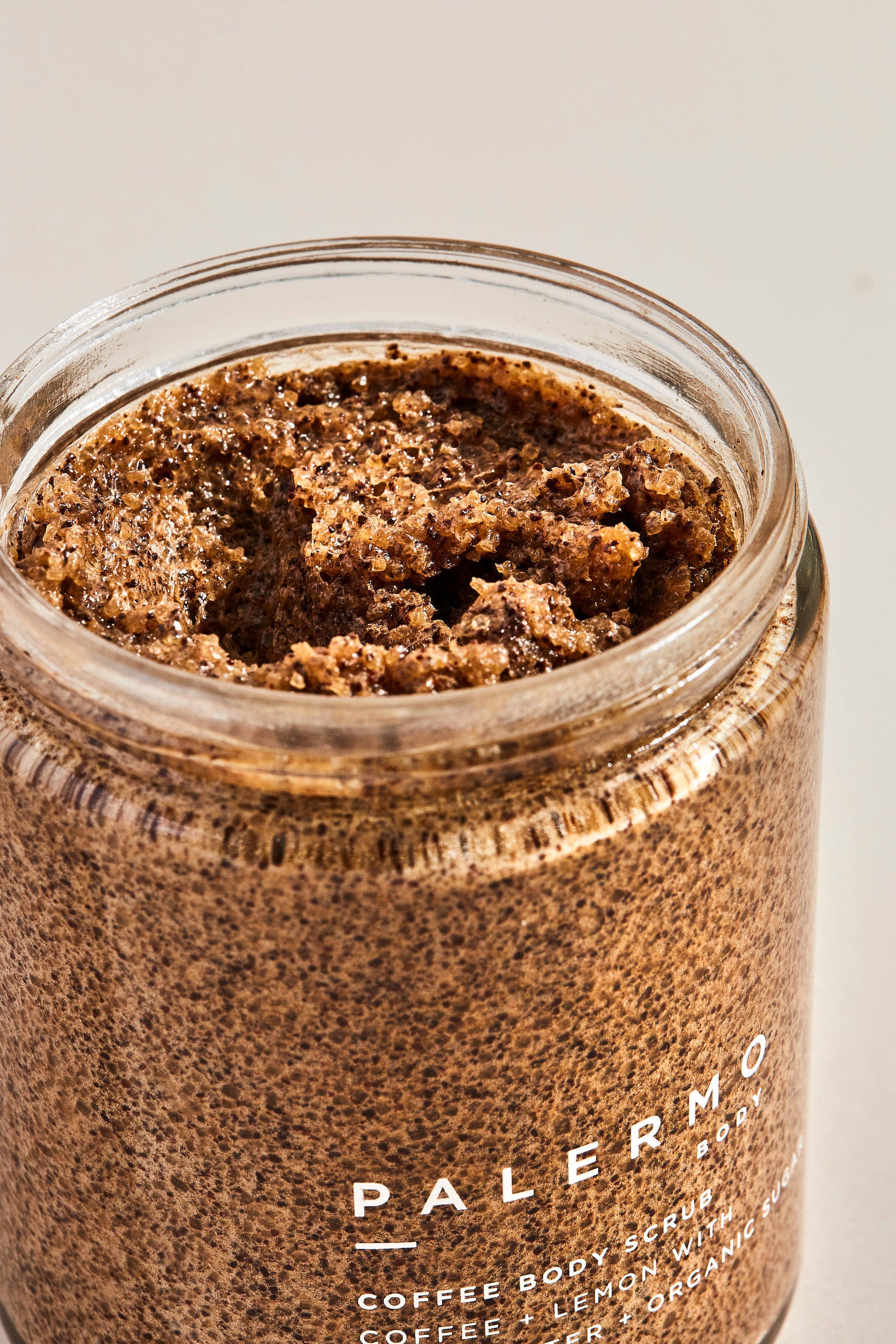 Coffee Body Scrub
An intoxicating and ultra-moisturizing sugar body scrub featuring energizing coffee, zesty lemon, and nourishing cocoa and shea butters. 8.5oz.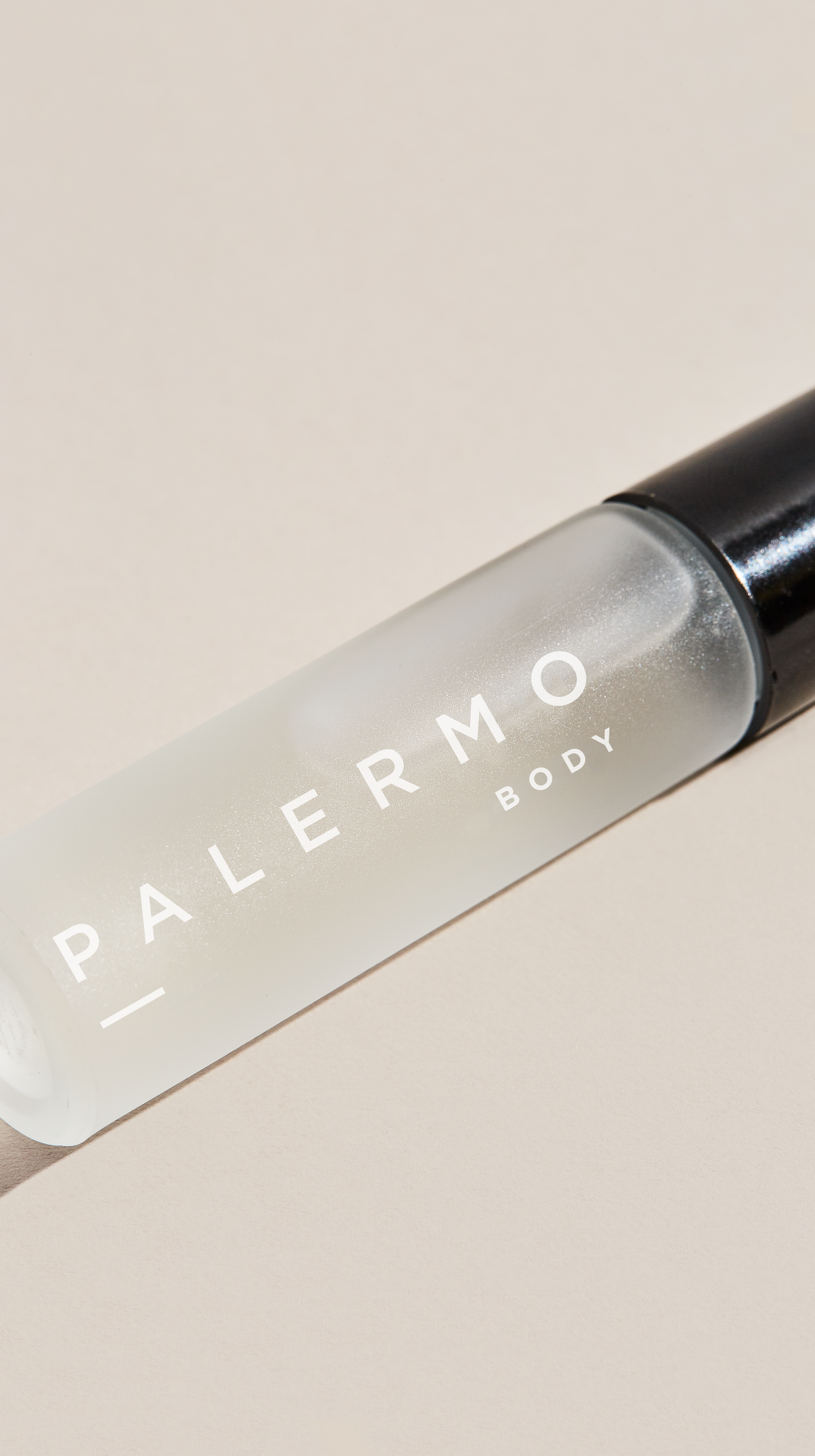 Enlivening Aromatherapy Oil
A bright, uplifting aromatherapy blend featuring grapefruit, lemongrass, and tea tree oils. 10mL.
Love it!
This scrub is fantastic and smells amazing
One of the best coffee scrubs ! 👍🏼
Got this for my mother-in-law and she loved it so much! The kits make perfect gifts!
My favorite kit from Palermo full of my favorite products!!
Literally one of the most luxurious and satisfying body products I've ever owned. I use in the shower and feel so moisturized and smooth