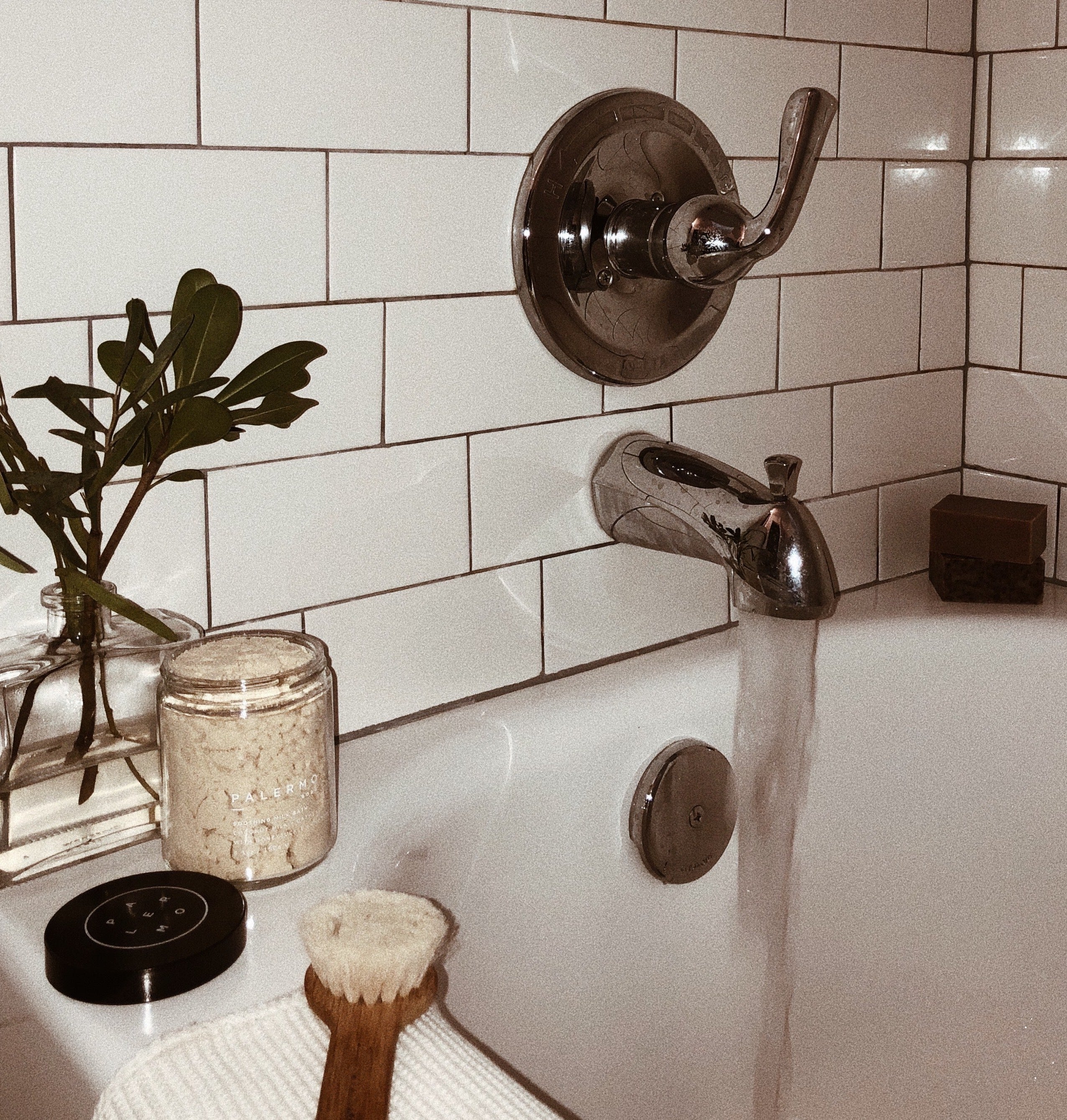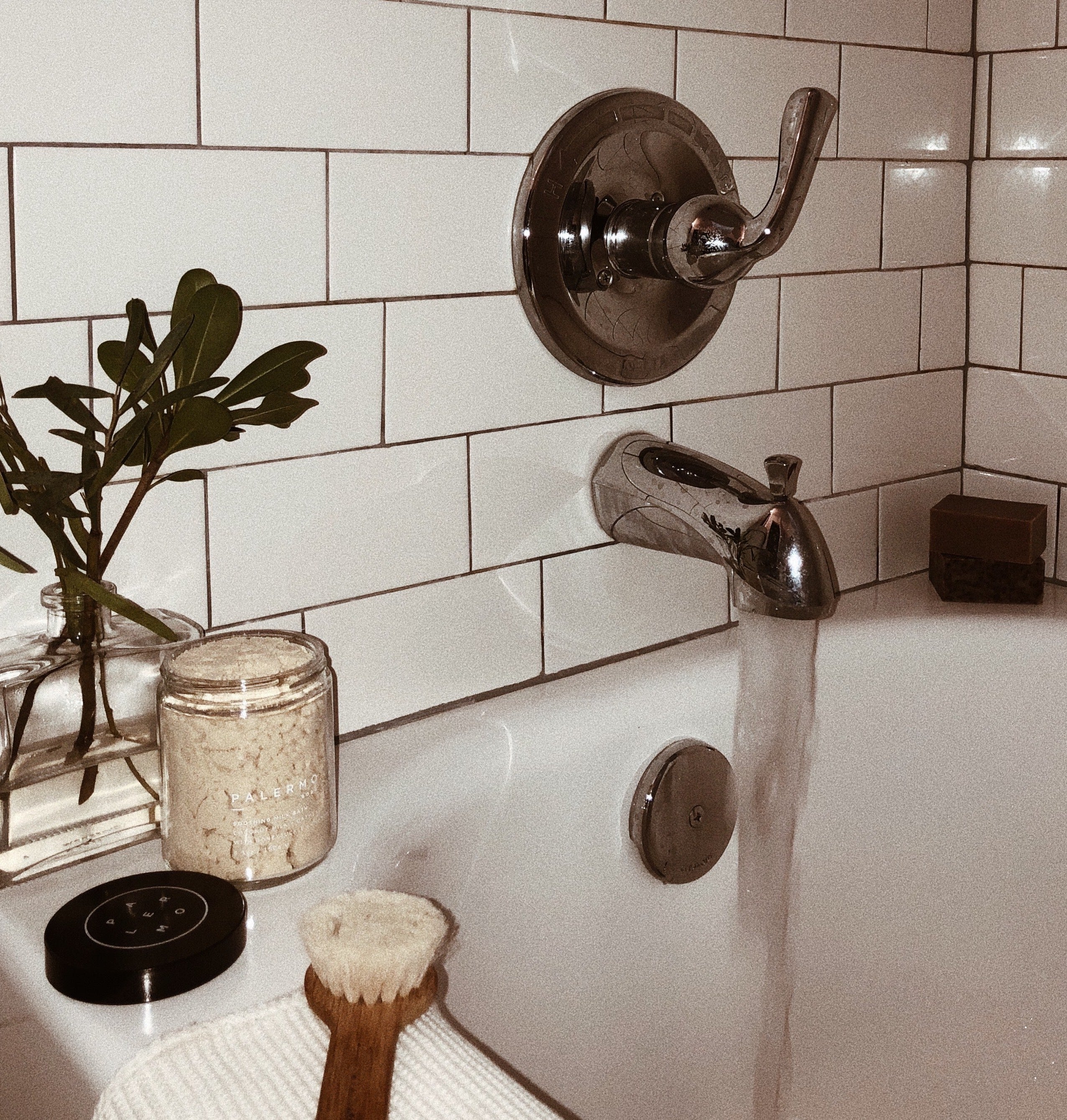 The Romantic pre-bath routine
1 · Set the Mood
Just before running my bath, I apply our Vitality Aromatherapy Oil.
It's a romantic, floral essential oil blend that grounds me as I prepare to relax my body and clear my mind.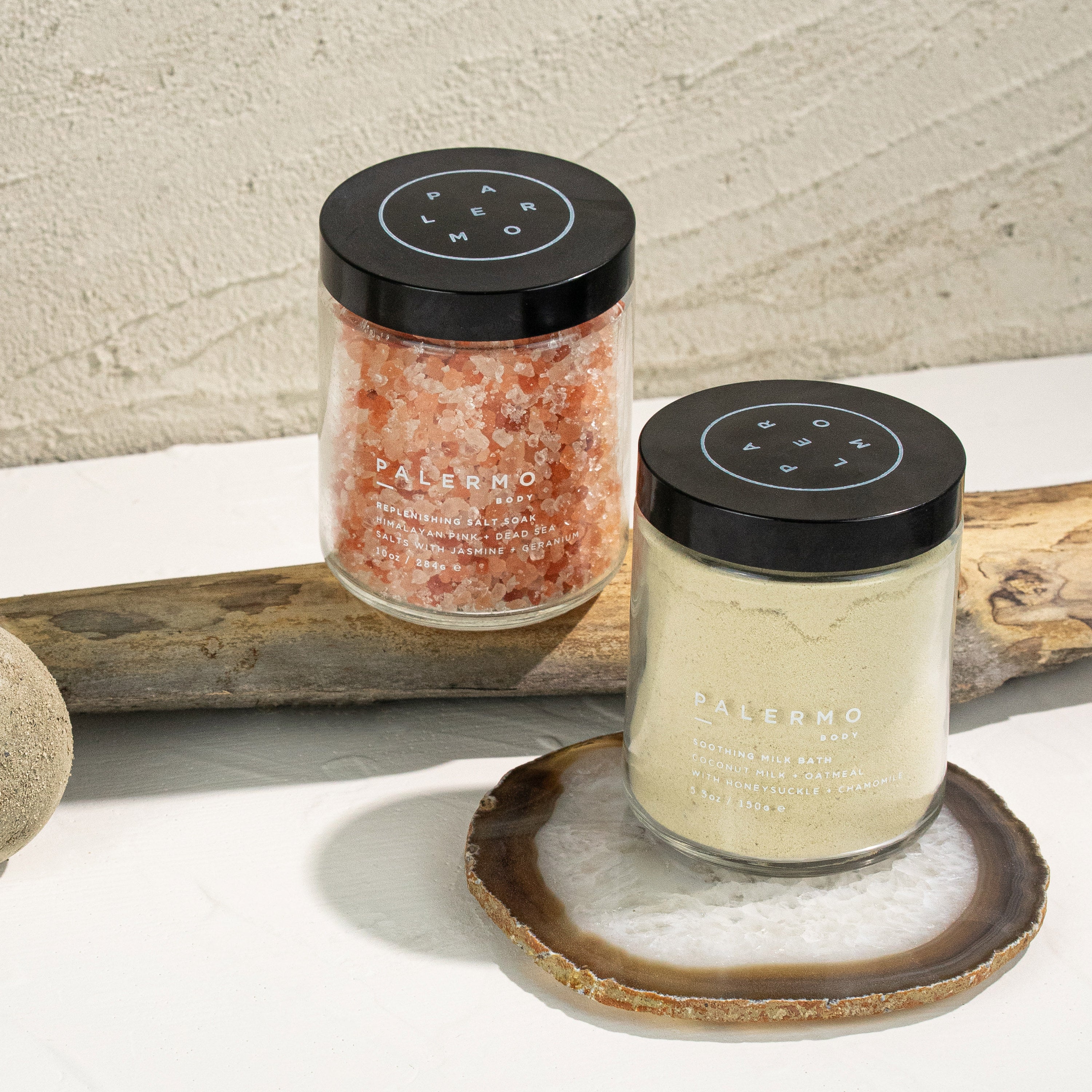 The Perfect Bath Duo
2 · Soak It In
As I run the warm water, I mix a handful of our Soothing Milk Bath and Replenishing Salt Soak throughout the tub.
These two products moisturize and nourish my skin as the aromas of geranium, jasmine, and frankincense transport me to a field of flowers on a warm Spring day.
The post bath must-have
3 · Lock in Moisture
I apply our Hydrating Body Oil on still-dewy skin to lock in moisture, leaving my skin soft and nourished.
Our Body Oil absorbs quickly into skin so I can get right into my PJs and cozy up for the rest of the night.