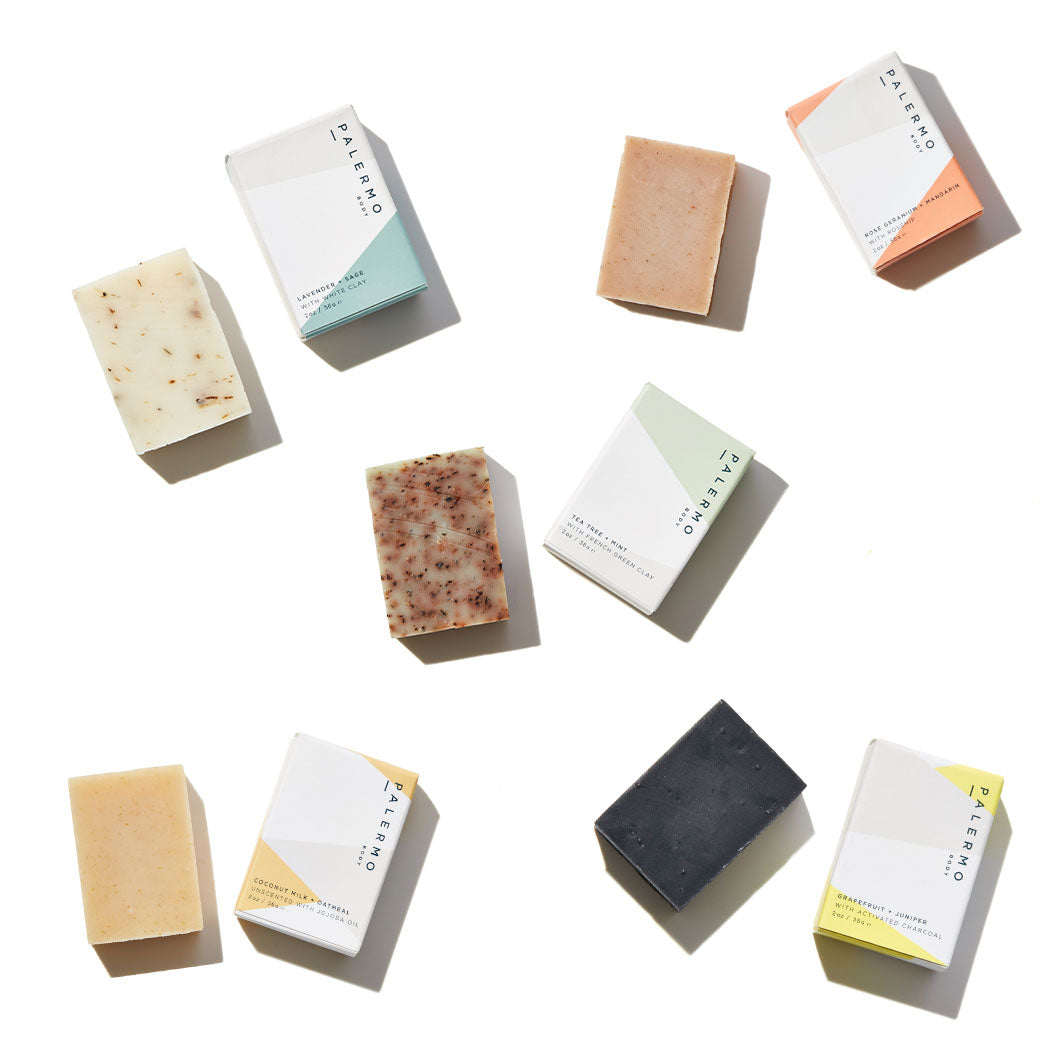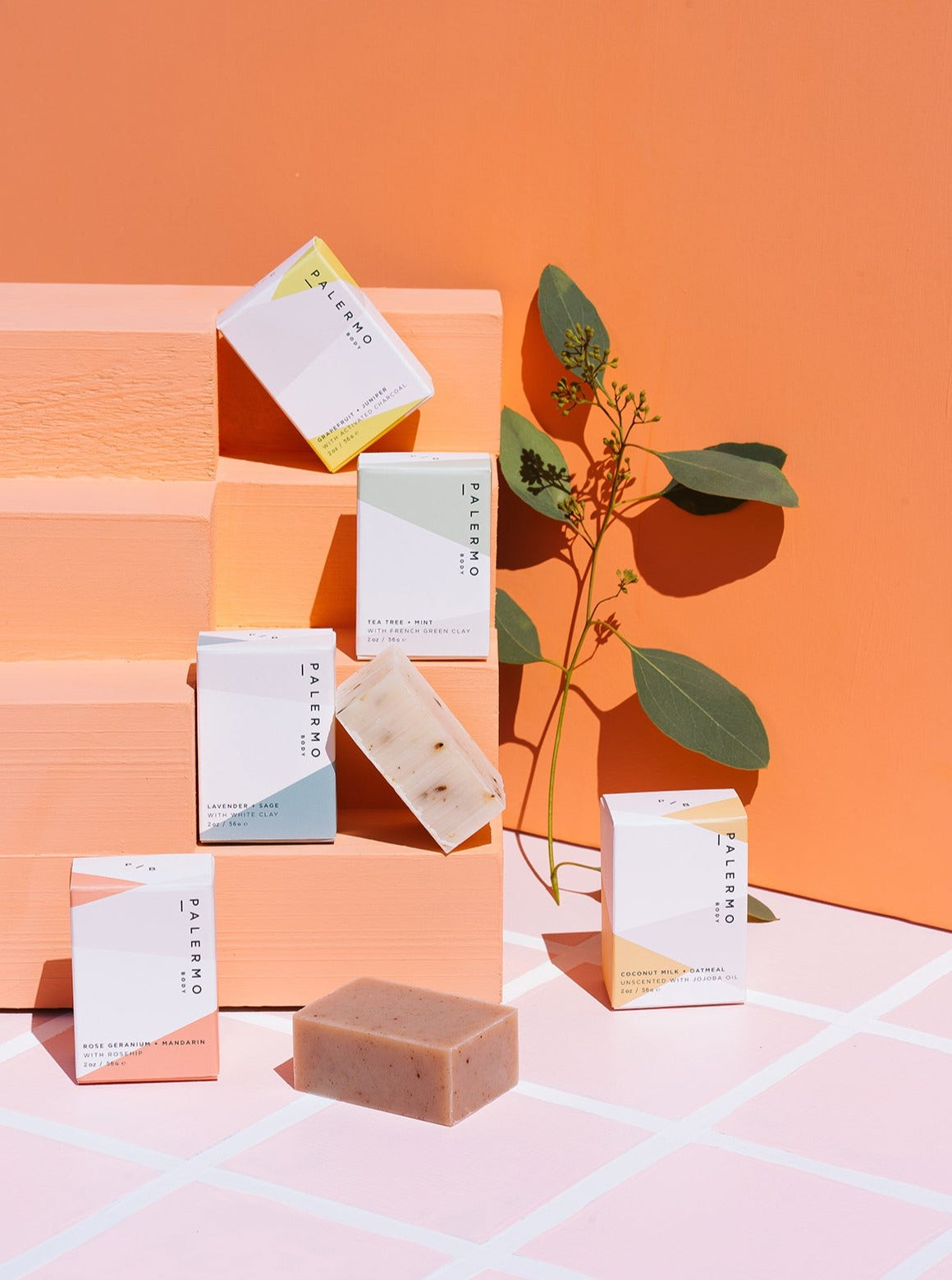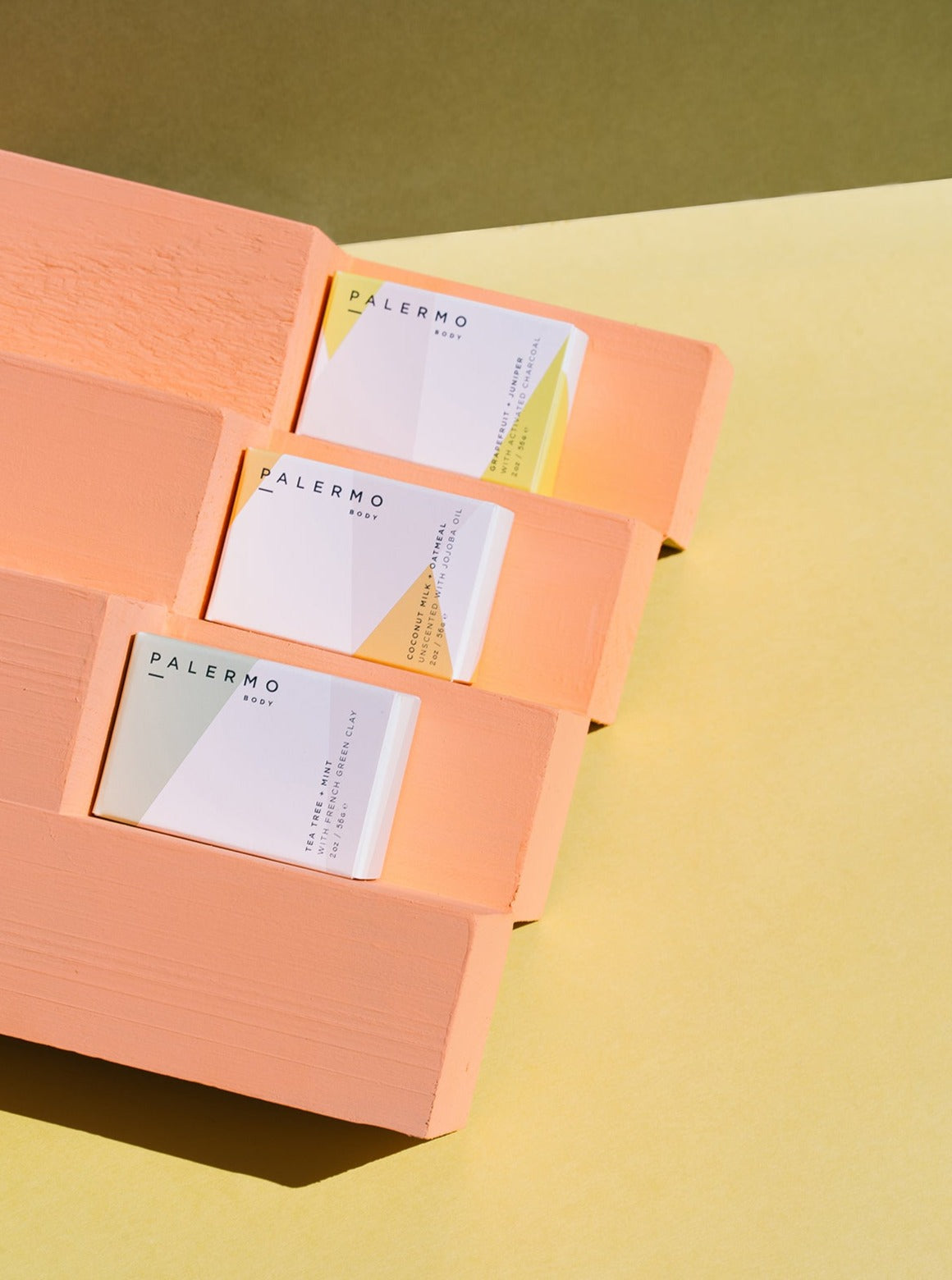 Mini Soaps / Choose Three
Select your assortment
Smells great. Feels luxurious.
Always have them around!
I love these mini soaps, it's perfect for traveling or when you have guests staying over. My favorite combo is coconut oatmeal, tea tree, and rose geranium.
Great Sampler!
A fantastic way to try out Palermo's wonderful soaps and see which ones you'll fall in love with (which you will!). My go-to is the coconut oatmeal, but I also like the lavender and sage for gentle exfoliation.
New Favorite
Your Rose Geranium + Mandarin Soap was provided in our room at Hutton Brickyards and we instantly became fans. We purchased 6-minis before checkout from the website and were very happy with our purchase. Great product for me to send as gifts to friends.
So many choices, cute size + shape!
I picked three and loved the mandarin soap best. They were all good. I'm on the last one which is the grapefruit charcoal and is great, too. I like the mint smell, but I think I needed to use a loofa or body soap towel because I found the hard bits in the soap too abrasive for direct use on my skin. I love being able to test these and the variety pack option.